From the exciting beaches valley to eye-catching waterfalls, from guesthouses to 7-star hotels, from buses to flights, travelers are frequent. Every traveler uses mobile phone to book tickets or reserve hotel rooms or to find information on the destination of his interest on-the-go.
Whatever the size of the travel agency or company, proper usage of mobile technology is bringing considerable profit to their business. How can mobile technology be a revenue generator for travel companies?
Here is the perfect answer to this question:
Mobile App Works as a Travel Guide:
Since mobile devices are easy to bring a device, people use mobile to gather information on travel destinations who want to visit. They check places of interest, transportation facility, travel restriction, best time to visit places, tasty food and culture of the area.
These activities lead them to buy a travel package where they found information. If your travel site is compatible with mobile android devices, it will be easy for your potential customers to gather information and buy packages.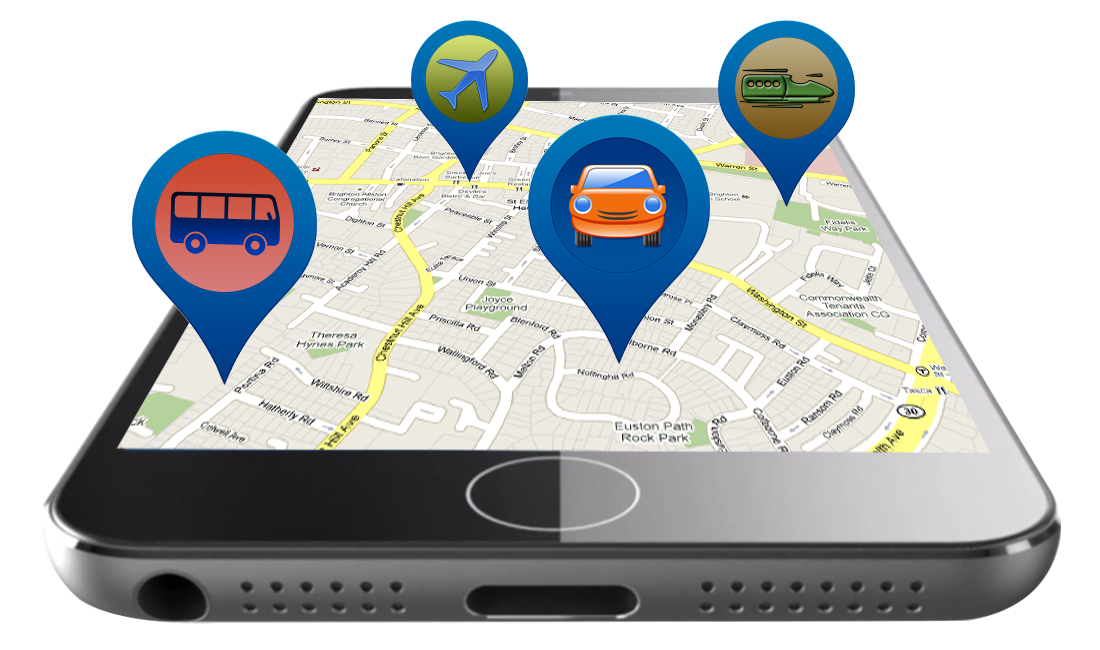 Mobile Apps Helps Booking Hotels:
When it comes to hotel booking while you are on personal/ business travel, mobile apps are best option for people. Why? For example, someone is out of the home during the night time, he can't reach his residence because of rain or any other circumstance, he might go for mobile to book a hotel room.
This is the simplest example of the importance of mobile for people and travel industry. Travel companies can make use the most of mobile technology to increase customer experience and sales.
Book Flights Wherever, Whenever
Around 65% of 50 major airlines in the world provide a mobile boarding pass facility for their customers. If you have a mobile boarding pass, a printout of the boarding pass is not required. However, flight booking through mobile has already delivered other great benefits for airlines.
Instant booking of travel packages, bus tickets, and cabs through debit/ credit card are other significant advantages travel companies can utilize. After getting vaccine for the Covid-19 pandemic, everyday travelers count will reach to heights which eventually lead to high usage of mobile apps. The number of mobile application downloaders from app store likes from iOS or Google play store also increases.
Why Are Mobile Apps Very Important For Travel Agencies?
Generally, travelers are highly exciting people, and they want to visit new sites, discover new things and gather more information. They always stay online and look for news and exclusive travel packages to exciting destinations.
If your web browsers are search engine optimized, they may find you; if not, they will see your competitors first. How can you only be the first option for your customers?
Mobile Apps developed by professionals can be the right answer to the above question. How can an android or iOS app help to enhance travel companies' revenue? There are many ways to find new customers and retain the attention of existing customers by mobile operating system.
Whether that is a giant travel company or small tour operator, they can get a list of benefits from android app / hybrid app. Just see below points:
As a travel app owner, you can notify your customers regarding special packages and special events in travel destinations. On first look, they mayn't get interested, but they will surely get interested when you notify them regularly with engaging content.
It is a fact that most travelers use web based apps for last-minute deals because that is utmost of importance. If you don't have web application/ mobile apps by applications designed by software development team for your customer, he may search online and buy a package from your competitors.
If your mobile app is information such as information about travel destinations, local restaurants, subway maps and emergency contacts, customers trust your knowledge and service more comparing your competitors. It gradually influences them to purchase bigger packages from you.
CONCLUSION
In this blog, we discussed the significant benefits of having mobile apps for the tourism and travel industry. Of course, the success of this business without mobile applications is tough in this digitization world. It increases the stability of the mobile app and thus, the higher chances of having a long-term relationship with those users.
In fact, it is an excellent idea to receive a high ROI. That is why iOS/ Android mobile apps and smart phones have become a must for tourism/ travel businesses. There is no doubt that mobile applications have become one of the essential factors in the tourism and travel industry.
For highly interactive travel app, it is better consulting mobile application development companies and hiring a freelance developer team who have experience in your domain and can understand your requirement better.
Visit FuGenX to know more benefits of mobile apps for the travel industry and to get your dream travel app to rise above your competitors.