A 30-Sec Summary
GPS is a vital functionality that every mobile user has on their gadgets, and it is the reason GPS tracking apps have gained so much attention and popularity in a short period.
The GPS tracking feature helps tremendously in tracking any person, any location or vehicle to navigate unfamiliar terrain.
The Market growth of GPS Tracking Apps is predicted to reach $ 3.7 billion by the year 2025 at a CAGR of 11.4% between 2017 and 2025. Factors contributing to the market growth are free or affordable price, commercial vehicle sales, small form factor, and high ROI.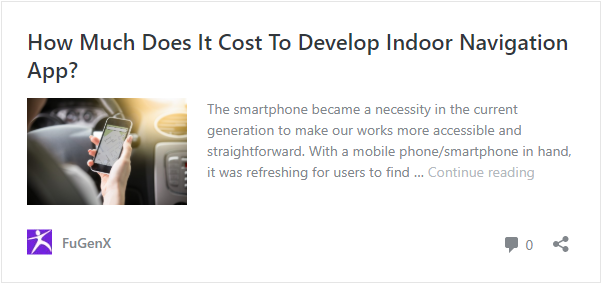 In the current digital world, wide arrays of GPS Tracking Apps are available. So, you may get a doubt that which is the best GPS tracking app to use. Moreover, it is the biggest challenge for users.
We have done comprehensive research for such users and come up with a list of the top 15 GPS tracking apps that most users find most valuable and useful.
Let's take a look at the
Best and Most Trusted 20 GPS Tracking Apps for 2020
Google Maps
FollowMee
Waze
MapQuest
Glympse
Safe365
GPS Route Finder
Sygic
Life 360
GPS Phone Tracker
Famisafe
Be-On-Road
Family Locator – GPS Tracker
Letstrack Realtime GPS Tracker
Spyera
ESET Safe Tracker
Royal GPS Tracker
AppSpy
A- GPS Tracker
Hoverwatch
Now, without delay, let's take a deeper look and discover why those above 20 are only the best GPS tracking apps available on the global market.
Google Maps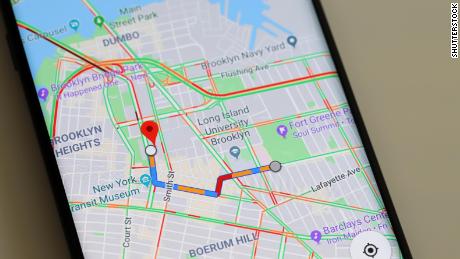 Google maps is predominantly winning the crest of being the best GPS tracking apps for this generation. If you want to navigate quicker and more accessible, it is possible only with Google maps.
Hundreds of million users, around 220 countries and territories, use this GPS tracker app.
Features
Get faster with real-time updates
Discover & explore places nearby
Offline maps
You can listen to music while using Google maps
Shows reliable ratings & reviews of the site
Launched In: 2005
FollowMee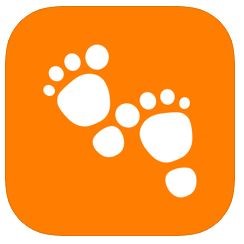 FollowMee is one of the GPS tracker apps that converts your mobile device into a GPS tracking device. The app allow users to track company mobile devices, family members, and even your employees.
Once you install an app in the device you want to track, you can monitor everything related to that device.
The app is available for both personal and business uses.
Features
Tracking multiple devices
No-Internet Contingency
Data privacy
Location monitor
On-demand location update remotely
24/7 vehicle tracking system
Real-time & customized tracking
Live sharing
Launched In: 2013
Waze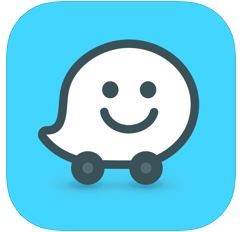 Google owns Waze, which is a google GPS tracking app with the world's most extensive community base with 115 Million people.
This app works on tablets, computers, and smartphones. It provides turn-by-turn navigation information for the user based on user-submitted route details and travel times.
The app has more than 130 million monthly active users.
Features
You can get better routes in real-time with help from fellow drivers.
Most updated live maps
Play music, and more.
Automatic rerouting
Choose from the variability of voices to escort you while you drive
Instant routing to save time by avoiding traffic
It helps you to find the cheapest gas in the route.
Launched In: 2009
MapQuest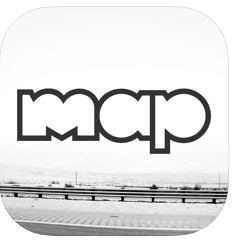 MapQuest is another GPS location tracker app that works as a blessing for users. An exciting GPS tracking app can turn your IOS or Android device into a virtual assistant while you were continuing your journey. This app helps users to their destination fast and easily.
The beautiful thing about the MapQuest is its integration with Grub Hub and OpenTable. These integrations help users to look after the restaurant menus, fix reservations, and you can order food.
Features
Quick navigation
Easy to use features
Real-time traffic updates
Voice navigation for driving & walking directions
Live traffic
Multi-point routes
Local weather updates
Optimized routing to save time, money, and gas.
Access to on-demand roadside assistance
Launched In: 1967
Glympse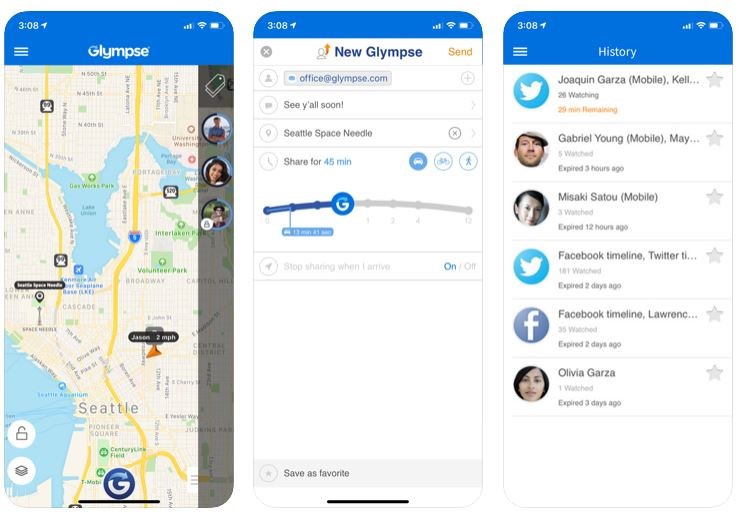 Glympse is a spontaneous versatile best GPS apps for Android & IOS that has unrivaled power to track your location without compromising on your privacy.
You can share your real-time location with family, friends, and co-workers with a mobile tracking app by a fast and free mobile location app.
The phone tracker app protects your device from theft. You can even set up a Glympse group for a family reunion or family trip.
Features
Share location in real-time using a dynamic map.
Easy to use, intuitive and social interface.
Glympse will automatically expire after session expiry.
It runs in the background.
You can share it with anyone -no app required to view.
New features
Dark mode.
Low power mode.
Navigation provider preference
Sharing the current location with a single tap.
Launched In: 2008
Safe365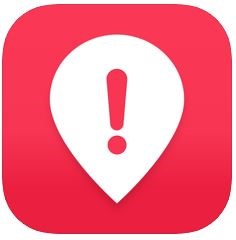 Safe365 is the first free mobile telecare applications for senior citizens. It is the best mobile number tracker app by which users can know everything about their loved ones from time to time.
It is an excellent location-tracking app with a GPS tracker is an asset for your mobile to safeguard grandparents and parents.
The app has an emergency button that will alert you when they are in trouble or need through which you can track the phone status to know more details and reach the destination.
Features
Can view the location of parents & grandparents in real-time
Set up daily routines
Choose when you want to share location
Panic button
Notification when your elders leave or enter the home
Launched In: 2019
GPS Route Finder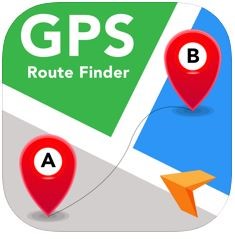 GPS Route Finder is a free GPS tracking app that lets you share your location with family and friends, and you can locate them on the app.
With the help of this location finder app, you can get to know about the shortest route to your destination when you are driving or walking. The app has a digital speedometer for user choice.
Features
Live traffic updates
Free offline maps and address finder.
Easy to use and discover new shortest routes.
Digital speedometer
Sharing mobile location with family and friends
Launched In: 2017
Download Link: IOS
Sygic GPS Navigation & Maps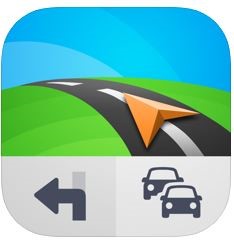 Sygic is one of the most adored and advanced navigation app in the list. In the list, Sygic is the most appreciated GPS tracking app with 50 million downloads. This location app trusted by more than 200 million drivers all over the world.
The app is available free, and if you want premium features, you can choose the paid version. The premium features will give a fresh and exciting experience to the users.
The app has everything that you require, like suitable parking and price. The app is updated multiple times a year to provide a hassle-free experience for the users.
Features
GPS navigation without an internet connection using offline 3D maps.
Voice-guided navigation
Pedestrian GPS navigation with walking directions
You can connect your mobile to the car.
Stay safe with speed limit warnings, dynamic lane assistant.
Real view navigation
Launched In: 2004
Life 360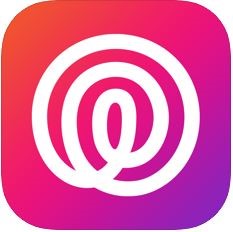 Life360 is a popular and leading real-time location-sharing app for both Android & IOS platforms. It is a prevalent family-tracking app complete with a range of astounding features.
Its actual usability is that users can add groups and circles for their friends and family to detect their locations along with a diary of their past positions.
This mobile tracing app can sense a crash, send emergency messages, and size up your driving pattern.
Features
Real-time location sharing
You can locate your loved ones on a shared, private map.
Driver care support
Private chat for sharing texts and images
Creation of multiple groups and circles
Organized location information
Track a lost or stolen phone.
Launched In: 2008
GPS Phone Tracker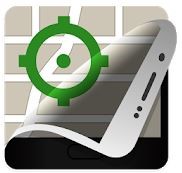 It is one of the eldest and most pervasive Android GPS tracker apps among all Android navigation apps.
GPS phone tracker is a handy and easy to use mobile tracker GPS app that uses the possibilities of GPS technology to assure family safeguards and protection.
It is accessible to connectivity features, seamless performance, accurate directions, and guidance, making it worthy of using.
Features
Smart dashboard
Easy to use and user-friendly features.
Optimal battery usage
Dedicated web interface
Real-time update to discovery a lost Android phone.
Launched In: 2011
Download Link: Android
Famisafe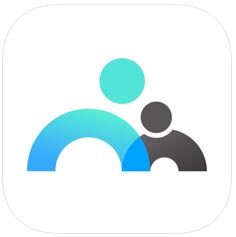 Famisafe is the cross-platform and multipurpose parent control app that lets you do more than just tracking. The app can be used to safeguard your kids 24/7 online.
The Famisafe app is making parenting a lot easier with the various features like screen time limit, location tracker, app locker, web content filter, and explicit content detection.
The app will save you from offensive comments from strangers.
Features
Real-time notifications of cyberbullying, depression, adult content, and many more.
Tracks inappropriate content in more than 7 social media apps of kids.
Famisafe will send about the detected photos.
You can smart schedule kids' devices for a specific time.
You can view the activity report of children used apps.
Family locator & location history
Geofences.
New features
Screen time
Suspicious photodetection
Explicit content detection
Launched In: 2018
Be-On-Road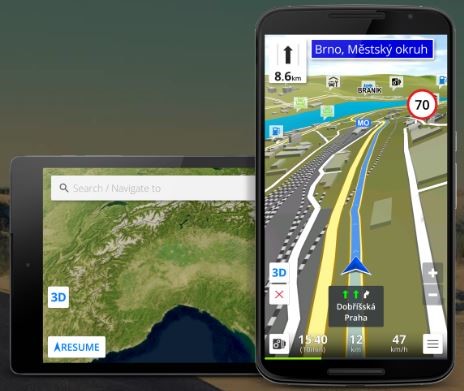 Be-on-the road is another free app for better offline map & navigation experience. The app is mainly focusing on Android users.
It is easier and quicker when it is time to hit the road and enjoy the journey. It has some handy and unique features for the users.
Features
ETA specific routes
Lane-guide
Multi-language voice navigation support
Multiple alternative routes.
Family Locator & GPS Tracker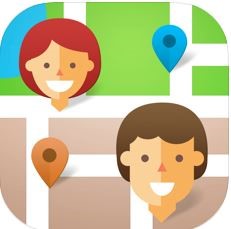 Family Locator & GPs tracker helps you to connect 24/7. The app users can find the location of the family members added to the account and stay connected with them instantaneously.
The app will be more useful for kids when they get lost. In such a situation, by giving a single tap on the SOS button, it will immediately send you the location to the parents.
Features
Can set up GPS based safe zones
Can create own groups
You can view the location history of the past 7 days.
It keeps the family secured via linking.
Chat on a private channel.
You can find them even in the crowd
Launched In: 2014
14. Letstrack Realtime GPS Tracker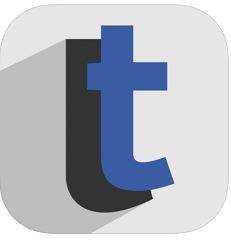 Letstrack app is one of the most popular and awarded apps for personal and vehicle security. Another most significant feature of the app is that its real-time messaging app to incorporate real-time own and device-based tracking choices.
Features
Easy to use & faster response.
Value screen of your vehicle with a single tap
Anti-theft mode
You can set zone alters to know when destination arrives
You can see real-time multi-map views
Geo-tagged location
You can view track history and recent movements.
Real-time weather updates
Launched In: 2018
15. Spyera
This User-friendly app utilized to track device locations with the usage of real-time GPS tracking. You can run this app invisible mode/hidden mode and undetectable mode.
The app lets you to remotely set the aim Android devices microphone to record phone surroundings. Spyera is one of the most influential and undetectable monitoring software.
Features
Ambient listening
Monitor chat apps
GPS location tracking
User-friendly and easy to use
High-end security
Launched In: 1999
#16 ESET Parental Control App
ESET Parental Control app is a children monitoring tool that enables you to track and find out your real-time child location. You can also track their other mobile devices like SMS, call, web history, etc. and check their past history.
Key Features
Acquire detailed location history reports.
Track your child's GPS location in real-time.
Also, track your child's web history and application usage.
#17 Royal GPS Tracker
Royal GPS Tracker is the rapidly developing GPS tracking and fuel level checking network in India. It enables remote tracking, monitoring and maintenance of tankers, tippers, trucks, construction equipment, farm equipment, etc.
Key Features
Real-time GPS tracking with personal tracking, vehicle fuel level tracking, goods tracking, and many more.
Bring customized solutions and reliable products to clients across the world
Focus on GSM/GPS and IoT based solutions and products.
It helps a huge company to monitor their vehicles and mobile assets.
Individuals keep a close eye on their immediate family and friends and keep them safe.
#18 AppSpy
This app is intended for smartphone monitoring applications that take care of your professional and personal life.
Because of its privacy features and accuracy, the mobile app is already trusted by families and businesses across the globe.
With the advancement of technology, things are changing fast, and you can do whatever you want.
The access of the Spy app enables you to quickly turn a users phone on or track a person away. This app is designed to make a task more comfortable and more accurate.
Key Features
GPS Phone tracker
Monitor calls if needed
Phone calls record
The ambient listening feature helps parents listen to the phone's ambient voice
#19 A- GPS Tracker
Any concerns individual should have a tracker app installed on his or her Smartphone. For passionate hikers and adventurers, the GPS tracker app is a must to have. It is your support that you search for with all the new technologies to keep you on your track.
The person should install the Tracker app on his Smartphone if there are any problems. For hiking and adventurers lovers, the GPS Tracker app is a must.
Key Features
Not only is it an open tracker to track your location, but it also includes elevation functionality relative to sea level.
It provides longitude and latitude coordinates in degrees, whether you are on your vehicle or foot
It also has a recording facility so that you can track can easily be shared and saved.
This android app also has a GPX format.
You can also see statistics of net moving and walking time in the GPX track file.
#20 Hoverwatch
Hoverwatch is a best and easy-to-use tracking application Android, Windows and Mac OS X. With the cost of $ 24.95 (personal use & 1device), the app is packed with fantastic features like geofencing, instant alerts, web-based dashboard and recording of audio or video call and SMS.
In addition, you can integrate it with various social media applications that include WhatsApp, Viber, Telegram, Instagram, Skype, and Facebook.
Key features:
Geolocation feature
Call and Message tracking
Remain completely invisible
Facebook & Viber & WhatsApp Tracking
Know the cost to develop the apps like
CONCLUSION
GPS tracking apps for mobile devices are one of the daily digital requirements for users who love excellent ways of navigation with their loved ones.
I hope you are satisfied with the above provided information regarding various GPS tracking apps. If you feel some more apps to be included in the list, mention the app name in the below comments section.
These apps will allow users to reach your destination quickly and safely, offering with best optimal routes to make your drive worthy.
If you are excited about developing a GPS tracking app after seeing the review of the top 20 apps, reach us by filling up our contact us form.
Our experienced team will contact you to help you with clearing all your doubts regarding the app development.