10 Security issues app developers need to know while developing mobile app
In the world of technology and online platforms, the role of mobile application has increased in converting harder tasks into simpler ones. People of today's generation love to get advanced features in their mobile apps, and that's why as an app developer, you should try to develop useful and trustworthy mobile applications. In this similar situation, the mobile app developers have to keep the security concept in their mind, if they want to develop better mobile apps. If your developed app is not perfect when it comes to security then users can refuse to download or use those apps.
Nowadays, the hackers are main threat to your developed mobile apps. They can access personal and important information of the mobile app users and spitefully use it. Therefore, the mobile app developers should concern this main thing while they are developing professional mobile applications. As a developer, you can use advanced security options in your developed mobile app or software, for avoiding the upper-mentioned security issues. If you don't know much about how you can develop mobile apps with advanced security features then check the following ideas:
Encryption of mobile app data
The mobile app developers will love to prevent unauthorized access of their mobile apps by offering encryption concept in the developing ways of mobile applications. In this matter, you can convert the information or private data of users into code format. This can be an effective way of controlling misuse of your developed applications.
If a hacker wills to access mobile applications, then because of this feature they can't decrypt the actual information of the mobile app. Hence, it is trustworthy idea to secure your mobile apps from the hackers.
Write a highly secured code
This is one of the main reasons why hackers able to access the data of mobile application due to general formatting of the security codes. So, whenever you are developing any mobile application, prefer to build hard codes. You can build some security codes, which are updateable after its use. It is essential for the app developers to use best quality codes for helping their users to avoid security issues in their apps.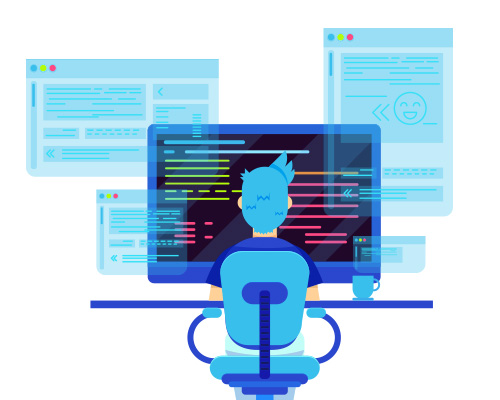 Prefer authorized application program interface
In the building process of your codes, you have to use an authorized application program interface or API. If you don't use authorized API then hackers can easily access your authentication information and data quickly. The app developers can use central authorization during the building process of their app's code.
Use libraries carefully
It is also necessary for the app developers to prefer the trustable third party libraries. You have to choose library carefully because some of them are not as trustworthy as you have thought. The developers have to skip use flaws in their library, for not allowing hackers to access their developed apps.
Use high standard Authentication
When you don't want security issues in your developed apps then it is compulsory for you to use high standard authentication. As a developer, you can design your app having hard security codes written in hard alphanumerical format. This simple step will help the mobile app users to stay away from the threats of hackers.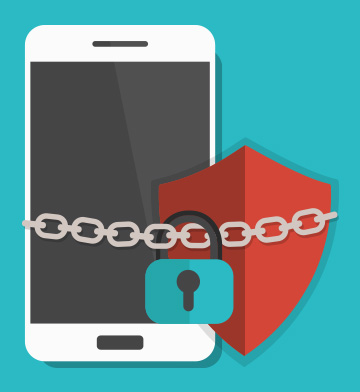 Stay ready to update your app with latest security features
In the terms of creating a much–secured app, you always have to be ready to update your developed apps with advanced security features. The procedure of securing your mobile app will never end, so, you have to develop an app which is updateable after its use.
Use trustable methods of solving/writing codes:
As a mobile application developer, you can trust in the methods of writing east security codes because today, the hackers are all prepared for the hard security codes. You can compare the benefits of several cryptography protocols for avoiding the security issues in your app development path.
Today, various companies are serving you advanced feature cryptography protocols, so, it is on you to pick best protocols out of them. In this same case, you can stick on trustable API for getting the perfect methods of writing/solving codes of your developed mobile apps. This is also an important way of securing your app from the threat of hackers.
Unfurl exact gathering handling
You have to unfurl or deploy perfect and peerless gathering handling in the case of developing a much secured mobile application. An experienced mobile app developer knows the value of perfect session management and because of that he/she will try to use sessions during the development procedure of mobile application.
The application developers can enable remote log-off in the situations, where they are finding many security problems in their developed apps.  You will be able to get more users of your mobile app with the help of this crucial point.
Keep user's convenience always in your mind
It is necessary for the app builders to don't build unnecessary network connections, while you want to satisfy your customers. The app developers have to keep the convenience of their users always in their mind.  They can't afford to develop such codes, which are even hard for their users to access.
The code developed by you in mobile app should not be a privilege for everyone. Hackers are always in search of finding privilege in any well-structured mobile application. This simple way can also help the app developers to create a trustworthy mobile app free of security issues.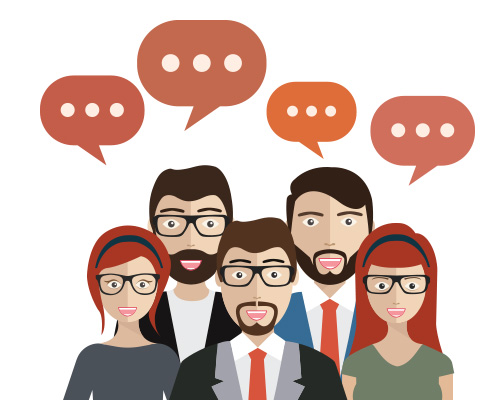 Prefer professional techniques of developing mobile app
As a mobile app developer, you should have to use professional or well-known techniques for creating codes and better security in your developed mobile application. You can't afford to use local or already used methods of writing security codes, and in that similar situation, you should try to use trustable methods to build codes in mobile apps.
Therefore, mobile app developers can use the upper-written ideas for making their mobile apps free of security or hackers issues. These top 10 things can help the app developers to build a professional app.