Top 5 Key Features for Successful Mobile App
Features Customers Look for in A Top Quality Mobile App
Most people now own a feature mobile phone, spend a lot of time surfing through different websites and use various feature mobile applications to order their products or place a service request.
The time people expend on their mobile phones is steadily increasing every year. To make sure that these users are hooked on to yours, you will need to include the best features in your app.
Since mobile devices are now highly sophisticated, the number of activities we do on mobile devices is always growing, which means we are more likely to use them with higher frequency.
Along with mobile phones, the time spent on mobile apps is growing too. You can incorporate many innovative features into your app and not worry about its functionality and utility.
A wide range of activities can be done through these mobile devices and mobile apps these days. According to an eMarketer report, it is learned that:
Mobile phones are used with higher frequency
The average time spent on it by an adult in the US is about 2 hours and 41 minutes a day in using different mobile apps and
A significant portion of this time is spent on looking for the core functions in an app that includes social networking, maps, and streaming music and videos.
These facts indicate the importance of mobile apps in today's life, and the people who believe that apps are obsolete should seriously reconsider.
For a business to succeed in its policy and marketing campaign should make the best use of these mobile devices, and the only way to do so is by the best mobile app that will provide the best user experience and more meaningful and genuine value to the users.
This is not an easy task as there are nearly two million such mobile all apps available to download by the users on both Google Play and the App Store.
Businesses are looking out to develop their mobile app face severe competition, and it takes a lot to stand out among the competitors.
Many aspects go into determining how successful your app will be, but an understanding of the primary functions users want and expect can help start you off on the right foot.
Here we are going to give you essential elements that need to be included to safeguard your mobile applications has a shot at success.
I have narrowed down the top five features of a successful mobile app.
1. Provide a Better Experience
There are several influencing factors to consider for making your mobile app successful. If you know a few of the basic features and functions that the users look for and expect in a mobile app, it will help you to start on the right foot.
Your website will then be able to compete with the others and be as popular as sites, and your app will be used extensively to generate more revenue for your business.
There is no way to achieve success in your business if your mobile app/basic app is unable to provide the best and most productive user experience.
You must make sure that the features are not available elsewhere.
You must also carefully consider the reasons as to why any users will use the mobile app of your specific brand and not of others.
This will prevent you from duplicating any mobile browsing experience in a new mobile app. This will, in turn, ensure that the users have a lot of reasons and incentives to download your app. No user will want to waste money, resources, time, and use a lot of space in their device by downloading anything readily available online.
Therefore, you must make sure that the function and features of your mobile app provide a lot of value and utility to the users. The utility can be provided in a variety of forms such as:
An entertainment quotient
A practical solution to a specific problem that is not available in any other web assets and
Improved efficiency for tasks performed through your app often.
Your mobile app can only be successful if you can justify your expense, effort, and time used in creating as well as maintaining it. You must focus on the needs of the users to provide a beguine value and not create a mobile up just for a vanity for your brand.
Validate yourself whether there is a genuine value you can provide to users by developing a mobile app.
2. The Navigation Aspect
The next thing to consider while creating a user app is the navigation aspect. If users find do find themselves using your app consistently doesn't guarantee that your app is safe from deleting. According to the study report of eMarketer, 14% of smartphone owners remove an app that is difficult to use.
Therefore, you must ensure intuitive navigation, overall usability, and key functions of your mobile app, which is what customers look for their best app user experiences. Different aspects will determine the usability of a mobile app, such as:
Minimum clicks and actions
Selected objects and information available in one specific place
Better and more scrolling features than clicks
Better architecture and content
Optimized field entries so that these are in absolute minimum and
No restricted functionality.
It must be highly intuitive to tell the user of smartphones or tablets as to where and what to click so that they can quickly make a selection.
When we can talk about navigation, Netflix is the first app that comes into my mind.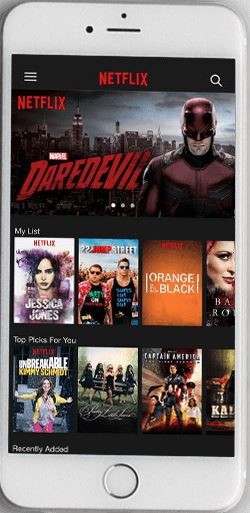 The video streaming mobile app is completely optimized for users on mobile devices and tablets and is entirely intuitive with what to click and where to click to make a selection of a movie or web series in your selected language.
3. Seamless Checkout Process
This is what online shoppers look for. Nothing is more arduous for online users than the checkout process.
You must ensure that you include only those necessary fields that will provide all required info input that can be efficiently done during the checkout process. A few useful ways to ensure this are:
Keeping the number of fields as low as possible such as name and last name in one field
Using more auto-fill opportunities for information as for Zipcode of states or cities
Optimizing buttons and areas to ensure faster and comfortable selection by fingers and thumbs as there is no mouse and
Allowing users to save shipping addresses and payment methods.
Providing the user with a pre-populated list is sometimes more effective in ensuring a seamless checkout experience if most of the info is automatically stored and then making a purchase decision will be just a matter of a few clicks.
To understand better, I am going to give a straightforward example.
Zomato, the online food delivery service giant, provides a seamless checkout process, which is an excellent example of our current point. For existing users, all the necessary information is automatically stored, and customers have the feasibility to purchase in just a few clicks.
4. Simplicity
There are voluminous cool things you can do in terms of the development of your mobile application, but unless these cool things also align with the goals and needs of your users, they are probably hurting more people than helping.
Cramming your mobile app with a bunch of features that are not crucial to the tasks users need to complete is going to make the app clumpy and more challenging to navigate than it needs to be.
We all aware that users are more keen on app navigation, and that means simplicity is the key to mobile app development.
Google pay is an excellent example when it comes to simplicity. Whenever you want to pay for your friend, the options are simple. The user can pay or request with a simple note to accompany the monetary amount.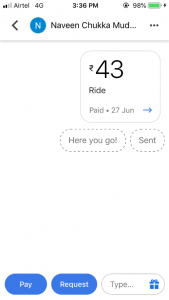 First, consider what users are looking to complete every time they visit your app. Now center all your attention on making those things as easy and enjoyable to achieve as humanly possible. Adding extra or additional features that are not useful users can decrease your app experience overall.
5. Personalized Experiences
Whichever brand you see, there are looking out for various ways to make user experiences more personal, so do not be surprised if someone says personalization is equally essential on mobile apps.
According to the market survey, more personalized experience on mobile web and mobile apps was the number one user anticipation for the future of mobile.
If you feel my mobile app needs to stand out in the crowded space, it is dire to put personalization in the middle of your strategy whenever possible or required.
A brand can achieve personalization depending on various factors such as demographics, behaviors that users take in the application, or current customer location.
As time is moving on, retail applications can customize content based on previous purchasing & browsing history. A news app might provide geographically relevant content by default. Providing more personalized content in return makes them more likely to connect positively with your mobile app, by extension, and your brand.
Wynk personalized the listening experience for customers by curating custom playlists based on your choices, as well as generic genres and moods. When we look from a user perspective, it is more valuable, as it makes is feel like listening experiences are wholly tailored to the particular individual.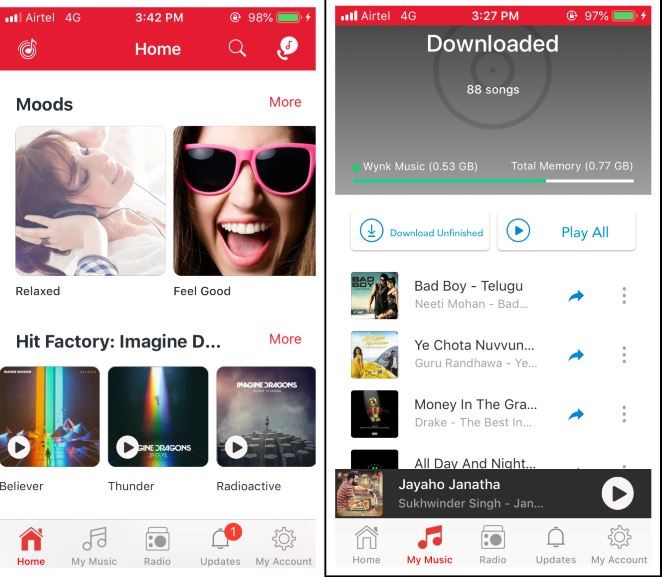 Therefore, delivering personalized experiences is the best way to design mobile apps; this will help you to establish a more personal relationship with your customers. This will set a higher expectation for the user, and they will download your app more.
Conclusion
To stand out in this crowded mobile app space, these are some of the best strategies to follow.
If your business is offering utility or value to users through a mobile application, the five essential functions described above should be included in the mobile app development.
To know more about mobile apps, their development, and trends, subscribe to us.