When you are planning to convert an idea into reality, the first thing that comes into our minds is the cost involved in the development and deployment process.
Mobile game development cost is often a matter of concern for most of the entrepreneurs.
The mobile game industry is booming, and there are so many opportunities for making money.
With advanced technologies like virtual reality and augmented reality, the gaming community is more excited than ever to see how game developers leverage them for gaming. It may be the reason behind the success of PokemonGo.
According to the reports, the number of mobile gamers is expected to grow to 2.7 billion by the end of 2021. Along with emerging technologies, this number can also increase. Mobile games are the most downloaded apps.
In the app store, we can found thousands of games, but still developing mobile apps provides long-term revenue generation opportunities.
No company or individual developer cannot tell you the estimated cost to develop a mobile game app just by knowing your idea on a superficial level.
So, how can you evaluate the cost involved in creating the game app?
Though it is not possible to estimate the cost at a single stretch, we can determine a particular range.
Here are some factors that will affect the costs of creating a mobile game app/Mobile apps development costs. By considering those factors, you can estimate the right budget for your mobile game.
Before we look at the factors, let's have a look at the Mobile gaming market stats.
Mobile gaming market snapshot
According to the

report

, mobile games account for 33% of all mobile app downloads.
In the USA, time spend on mobile devices has officially outpaced the television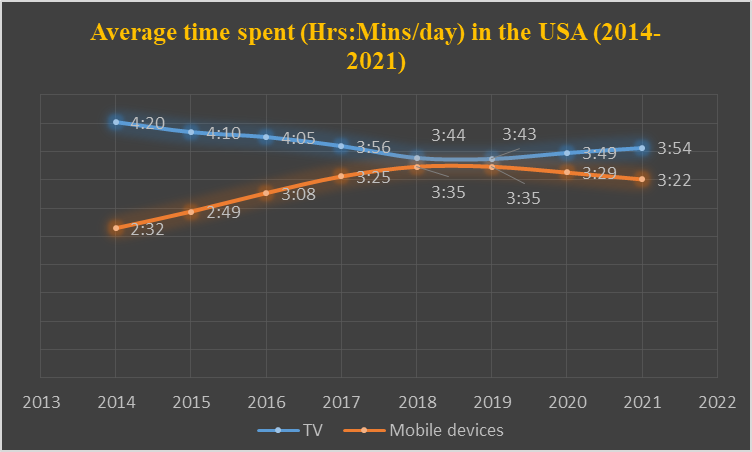 The mobile gaming industry is expected to be worth more than US$ 174 Billion by 2021.
51% of the total gaming revenue from all over the world comes from mobile gaming share.
Gaming is the third most prevalent app category in all app stores.
49% of mobile gamers spend cash on mobile games
Asia-pacific makes up almost half of the global games industry.
50% of mobile app gamers are women.
Factors affecting the mobile app development cost
Game idea, characters, and plot
The idea is the base of every engaging game application. If you want to keep the users engaged till the end of the game, you need to attract character and plot.
It includes designing the personality, tone of various characters, dialect, and their interaction with the player.
This complete process includes a lot of communication between the game ideators and professional strategists.
So, it's a good idea to hire an in-house/near-shore developer for these tasks. For this task, an experienced game planner will approximately cost you around $100-$150/hour
Choice of mobile operating system
Usually, most productive platforms for mobile games are Android, IOS, Windows, and Blackberry, where Android and IOS covers a significant part of the game development market.
The platforms you choose to build a mobile game app will affect your overall development charges because creating the payment structure and admin panel for the iPhone platform is costlier than Android.
Suppose if you choose a hybrid model, then you would probably face cost disadvantages from both the platforms.
Still, it's not a bad choice to go with the hybrid model because the increase in costs also brings in a larger market share and a possible scope of revenue.
Mobile game development company
Finding the right mobile game development company is the most crucial business decision you have to make. The game development professional with the relevant expertise carries out each stage of the game production.
Most of the organizations outsource game development to India and Eastern Europe to reduce their development costs.
If you consider outsourcing game development, we recommend that you hire a dedicated team and ask them for the material and time pricing model; the scope of your project is bound to evolve, and the T & M approach will allow you to pay only for the actual spent on the tasks.
Design layout also affects the cost of creating an app. The mobile game design is a multiplayer process. In this planning phase, the essential aspects like game levels, gameplay, target users, and game environment are planned.
It is a crucial phase, and it needs to be done carefully. Without a proper design, your game app/ social gaming app may create a lot of bugs and glitches.
In this phase, many professionals are involved in the complete design and development life cycle, including architecture, game artists, and UI/UX designers. Based on the capabilities, these professionals can cost you between $150-$250/hour.
Depth of gameplay & characters
The story & characters give depth and inspire engagement for users. Character development includes elements of tone, personality, behavior, language polish, and attitude of different game characters.
In this stage, it involves close communication & intense brainstorming to bring precision to the final product. The developers usually charge approximately $40 to $70/hour for technical work and resource planning.
Complexities involved in the development
Once you have planned your idea, the next stage in how to make a game app is the development of your mobile game. It is the most cost-intensive step and the most important once.
If I go into the technicalities of development, then this article will become exceedingly overwhelming. To avoid that, I will only give you estimates for various types of games so that you have an idea about the budget for mobile game development in the USA and India.
Here is the classification:
Even a simple mini-game like Pac-Man clone can cost you around the lower end of this range. At the similar time, if you want to build from scratch, then it might easily cost you in between $10k to $12K.
Only a generalist, an endless game with minimal visual requirements like flappy bird, can be developed to the lower end of this bracket.
If you are planning to build a good cell phone games/mobile game app at least, you need to spend $10K. And it is scarce for a mobile game to be successful if built under too many limitations.
Mini warriors, Ping-pong, Alien creeps, infectonator, Tap titans, are a few names that belong to mini-games.
Simple 2D casual games ($20K to $60K)
Most small and straightforward budget games fall under this category. It is the right amount to create a game online that you can easily monetize.
Games developed in this range are decent and offer great opportunities for driving engagement and revenues. Some of the latest mobile games, such as Red Ball, Stack, and Hop, fall under this category.
At FuGenX Technologies, we usually pick the clients until the end of this range.
Are you planning to build a simple 2D casual game?
Moderate complexity ($60k to $120k)
This kind of apps is neither too complicated nor too simple. With medium-level complexity and challenges, mobile games of this range include all the fundamental essentials for exciting gameplay with additional unique features like multi-device support, excellent UI/UX, social integration, map navigation, and many more.
This depth provides scope for replayability that appeals to a broader customer base and holds players for a long duration. Mobile games can be made more personalized and detailed with features that interact with the device environment and depth of content.
The initial releases of the Angry Birds game app and cut the rope would fall under this category.
High-level games ($120K to $250K)
These games usually developed by experienced professionals and funded by venture capitalists. Developing high-level/costly games involves huge development costs. These games will provide great returns, and they will have a high-risk factor.
These games involve an exceptional level of detail and are well designed. Building this kind of game requires intensive work of planning and designing, and even the time range falls between 1 to 2 years or even more.
A few examples of high-level mobile games are candy crush saga, clash of clans, Minecraft, and many more.
Interested to know how much does a game developer make? And How much does it cost to make a video game?
Post-development expenses
Developing a game is only a part of the story. Testing and user acquisition are also essential cost elements.
When it comes to mobile game apps development, the testing process also plays a key role in the development process. Gamers have petite to no tolerance to bugs in the same.
No gamer likes a buggy and slow game. That's why its important to make sure that the game runs smoothly, without any issues, and offers a rich user experience.
Generally, mobile gaming companies would offer testing services as part of the whole project lifecycle. You need to keep some budget aside for the testing purpose.
Marketing of your game app
Do not get relaxed once you have developed an awesome game app. Because real works start from here.
Developing an app doesn't mean it's going to hit the market on its own. You have to put some marketing efforts to make your game app viral. You also need a budget to properly market your mobile game app to increase the rankings and the visibility in the Apple and Google Play stores, and it can also be called as App store optimization.
The game development app is a fascinating process that starts with a great idea and evolves into your universe.
Mobile game cost is an intricate project where a lot of brainstorming and analysis go to form a firm decision. According to the economy and value, it's hard to neglect the realistic perspective of the development team, project size, modern trends, technical resources, and platform.
All the above elements are crucial for consideration of overall mobile game development expenses. In most of the cases, its success depends on proper execution; that is why you should entrust the task to a reliable mobile app development company.
If you want to make your own game app development in Android/IOS, then you can take help from the respected game development company based on your budget.