These are the Best App Strategies to Leverage Mobility to Improve Patient Care and Productivity in Healthcare!
Health is wealth, there is no doubt in that. So everyone wants their health be steady to enjoy the increased life span. Technology is a revolutionary term that helped multiple industries and million people improve their health and do better. Healthcare is not exception of that, which in reality is one of the most benefited industries of technology.
We have been seeing getting a doctor appointment through the app since this habit started in the 21st decade. But now mobile apps usage in healthcare went beyond the appointment. There are plethora of opportunities created by mobility that hundreds of healthcare organizations leveraged to improve patient care and productivity.
Let's what are those opportunities and how healthcare organizations can make use of them:
#1. Apps for monitoring patient health
With the monitoring app, doctor can keep an eye on the symptoms or varying behaviour of a patient remotely. For example, a patient can use app to take an ECG and share that results with the doctor. And also doctors can use monitoring apps to have telehealth capacities, one of the most popular options in healthcare today.
A recent study shows more than a fifth of all doctors use health apps to monitor patients remotely.
#2. Apps for clinical assistance
Clinical assistance apps have multiple advantages. This app allows doctors to check EHRs or access lab results during the appointment. The doctors can also use this app to illustrate the health condition of the patient with the diagrams of key organs and the nervous system, which helps them make patients well understand the disease level.
#3. Reminder apps
This app helps to remind patients about appointments or when to take the medicine. It even helps to remind patients about vaccinations that they need to take in a timely manner. Reminder app is generally a part of larger app or EHR package. It can also be developed as an independent app to provide better patient care.
Recommended to read: How Mobile App Can Easily Solve These Common Barriers In Healthcare?
#4. Database/reference Apps:
It has been in the industry from many years. This app allows doctors to look up drug dosages for symptoms that they prescribed before. It avoids patients bringing a set of prescriptions, and also helps the doctors screen the current and previous condition easily.
#5. Health tip apps:
Health tip apps are focused on patients. This app provides them with regular fitness and diet tips that can help them keep the health in condition by avoiding pestiferous food habits and other bad health habits. Indirectly, health tip apps help hospitals achieve patients' trust.
#6. Communication apps:
Communication apps allows doctors to communicate between the departments, facilities, and for interoperability, which finally results in better patient care. With this app, a doctor can securely send information about a patient to a specialist at another facility.
This helps to achieve more efficient workflow in the medical practice, building a collaboration between doctors and doctors, nurse and doctors, and departments and departments.
#7. Hospital information apps:
This app is patient focused. With this app, patients and their family members can get general information about the hospital facility, lists of available doctors, hospital services and amenities. This app also helps patients find the location of the hospital with integrated map.
#8. Super Apps:
As its name suggests, super apps are super in their functionality. These apps could access and analyse information from multiple connected health devices at the same time. This app concept is nearly similar to Google Fit and Apple HealthKit.
#9. Patient portal apps:
Patient portal apps give patients mobile access to their own electronic medical records (EMR). This helps patients analyse overall treatments they took for a particular disease in different hospitals or from different doctors.
Which age group patients prefer health apps more?
From 2014, health and fitness apps usage has seen 62% growth. People above 25 are more interested to use apps for multiple health purposes, especially for connecting with doctors, and getting health and fitness tips. And, Medicare and military patients have also shown increased interest in health apps. For senior citizens, health apps have become a close companion.
Challenges in adopting Health Apps:
According to a recent statistics, two thirds of physicians are still hesitant to suggest their patients using apps. The reason can be their lack of knowledge in using the apps that are built with different technologies. Also they might be worry about the influx of patient data that they think difficult to manage. So to avoid this, it is hospital's IT department's responsibility to train the doctors to understand the apps' functionality.
Surprisingly, a large number of physicians in US and UK hospitals have already been using mobile capability included EHR systems. And, half of doctors in USA use either patient portals or other secure messaging systems to communicate with patients. A recent study on apps usage in healthcare has shown that 80% of nurses, doctors, and physicians assistants prefer to use smartphone app for patient education. On the other hand, half of clinical workers prefer to use tablets professionally.
Do mHealth apps really create a positive effect on patients' health?
In a global healthcare report, it was found that some individual doctors saw a significant positive effects in their own practices and patients health by using mHealth apps. Dr. Mark Granick at Rutgers New Jersey Medical School was one such among them who got 100% accuracy in telehealth consultations about plastic surgery emergencies using the iPad app. Granick concluded the app is greatly helpful for communication in emergency consultations and also it can be used for research as well. The app facility also allowed Granick to observe how mHealth apps ease the communication between doctors and facilities.
Being a one-stop place for patients to keep certain health data and for their doctors to access that anytime, mHealth apps are allowing doctors to take quick and better decisions, which is directly making difference in productivity.
How you should be careful about inaccurate or fake apps?
It is wrong if you believe all the mHealth apps in the market are providing genuine health information. Some companies develop apps just for advertisement profit. So before suggesting any app to their patients, doctors should well check the apps' information quality. Better, hospitals should develop their own apps for effective healthcare, with increased efficiency and genuine patient education.
Future of mHealth Apps?
mHealth apps are already prevalent in all major hospitals of the world. The upcoming year will see the introduction of super apps that would take the healthcare system completely to the new level. Now, adopting the Mobility in healthcare has been a requisite for healthcare organizations to achieve better patient care and workforce productivity. And even it is important to stay competitive in the industry. If you're a healthcare professional, now it is your time to adopt mobility if you've not already done so. Your competitors may already have done so!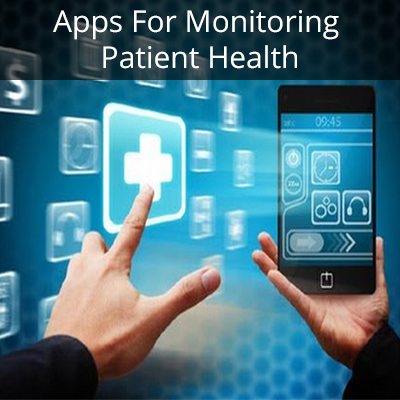 Want to develop mHealth apps to take your Healthcare to the next level?
If yes, FuGenX will help you how you want it, exceeding your expectation. FuGenX is a Deloitte award-winning healthcare app development company in USA, UK, and India. We at FuGenX develop apps with the assistance of respective administrative health departments and health industry experts. Multinational pharmaceutical company AstraZeneca, ONGLYZA, KOMBIGLYZE XR, and BRILINTA are prominent healthcare companies who got benefited from our disruptive Healthcare Mobility Solutions.
Vitamin D Calculator is a health education app developed by FuGenX, which assists parents of young children in estimating their child's daily intake of vitamin D from foods, multivitamins and casual sun exposure, and many other highly successful health apps. We can help you develop a dedicated app for each objective that are mentioned above or app solution to integrate all apps in one system to reduce costs and for better accessibility.
Know the cost to develop the apps like
Let us help you leverage Mobility to improve your patient care and productivity by reaching us at info@fugenx.com or filling up the form.