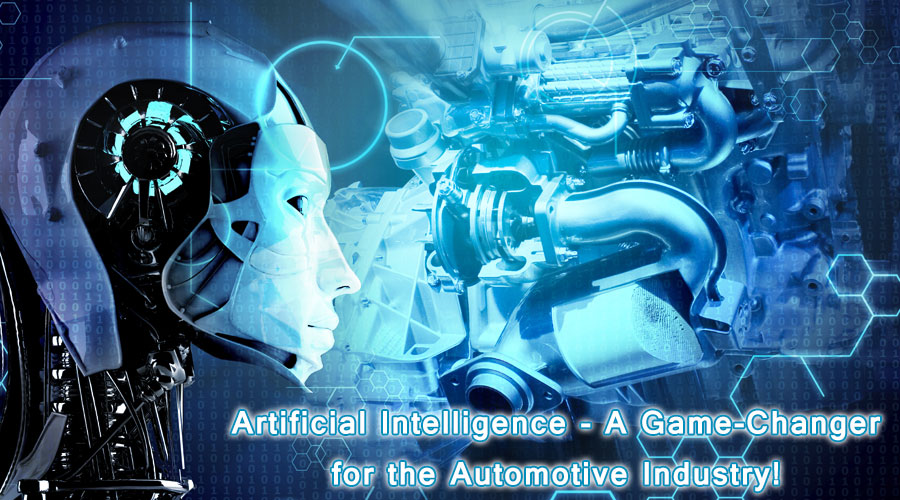 The automotive industry is among the early adopters of AI, not just for autonomous driving, but a wide range of other personalization needs. Toyota, the world's second-largest automotive manufacturer behind German Volkswagen Group, unveiled 'Yui', the AI agent for a car, at the Consumer Electronics Show held in the US in the first week of this year.
Yui won't just (expected to be operative by 2020) understand driving habits and the roads that the car has run, it also acts like Jarvis-like assistant (similar to a concept in the Iron Man movies), providing you information and insights about the drive.
On the other hand, according to the market intelligence firm Tractica, automotive artificial intelligence sales is expected to hit $14 billion by 2025, from the current $400 million (approximately). This will include the sales of artificial intelligence (AI) hardware, software and services. As I mentioned in the first line, AI's applications won't just be limited to autonomous driving, in fact, it might enable personalized services, predictive maintenance, localization and mapping, and numerous other automotive use cases.
Just take Chris as an example. Chris, developed by a Berlin-based technology startup, German Autolabs, is a digital assistant at drive that listens and talks to you like a friend. The company calls it as the world's first digital co-driver. This circle-shaped device, built with an aluminium casing with display, microphones and sensors, can recognize your voice and gestures and talk to you if there are any new navigation updates, or messages, emails, and calls on your phone without having to turn your head or look down for your phone.
Let's see more practical yet transformational benefits that AI can bring to your automotive business:
Top 3 Benefits of AI for Automotive Industry
Driverless cars
We all know more or less about the driverless cars being developed by Waymo (formerly Google self-driving car project, now an independent company), Tesla, Audi and other leading car manufacturers. Indeed, AI is a driving force behind all driverless cars being developed today. Here AI is applied to train cars on human behavior and to understand how to react to driving conditions like sensing how other cars behave and how to gauge weather conditions, road issues, and other driving and environmental changes and behaviors. The benefits of this could extend to from taxis and Uber vehicles to delivery companies and public transportation.
Assisted features
Leading vehicle manufacturers are increasingly ardent to adopt AI to help people avoid those human errors that cause accidents, like safety features that make automatic braking system more sensible, and enable alert systems about safety, more particularly collision avoidance systems.
Here we can more deeply understand the benefits of Chris and similar devices that work as an assistant to the human driver.
Cognitive predictive maintenance
Cognitive predictive maintenance can bring tangible benefits to manufacturers and consumers alike. Primarily, it provides manufacturers actionable insights that help to have data-driven service intelligence. For instance, after selling vehicles, manufacturers can harness AI to identify patterns in performance data that expose potentially dangerous situations. If AI is trained to understand that a particular part or feature fails after a certain period of time (depending on environmental and road conditions), manufacturers can proactively intimate customers about the same and ensure consumers remain safe and the company stays at forefront in enriching the customer experience and stays profitable too.
What FuGenX Does?
At FuGenX, we build cutting-edge AI services and solutions for the automotive industry, with a deep understanding of the following technologies:
Deep learning & neural networks
Natural language processing
Predictive modeling
Anomaly detection
Reinforcement learning
Our team has deep knowledge and experience in designing, implementing and integrating Artificial Intelligence solutions.
           Get in Touch with Us to Know How Our AI Solutions Can Help You Achieve Competitive Edge