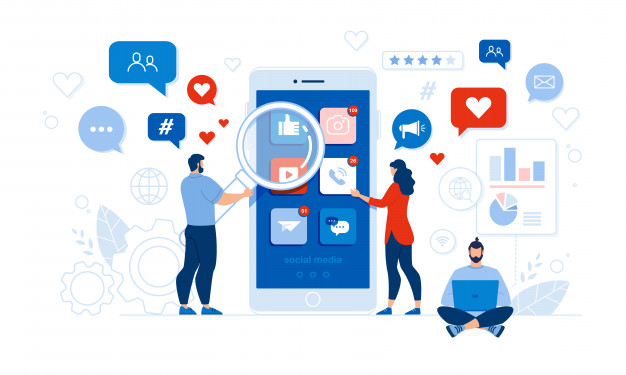 When there is a high demand for any service, people who can fulfill the demand are also abundant. Obviously, everybody talks shout at the top of their voices to attract customers, which makes it difficult for businesses to find the best one.
Sometimes they can also choose the unqualified one. How to avoid this? If you are looking for an ideal company for mobile app development, you have to come across many criteria that can help you choose the qualified one who can develop a high quality mobile app how you want it. Let's see it:
1 . Check their precedence and certification.
Here you can come to know the reliability of them. Check for their existence in the current location, history of clients, their market activities, and fiscal turnover. And you should also check the necessary certifications that they are needed to provide service that you're looking from them.
2 . Check out their portfolio.
Portfolio says how big and capable the mobile application development company is. Portfolio gives you better clarity on what genre of mobile and web applications they have developed and how many cross-platforms and react native apps projects they created. And even ask for client reference why because in some case whatever they show can't be trustworthy. You can also know how they provide customer service by learning clients' feedback.
3 . UI/DX design capability
This is very crucial for the success of today's apps. If your custom mobile application is able to impress users in the first look, which may be consumer app or enterprise app, your half work of getting succeed will get finished. So choose the best app design and development company which has skill-filled UI/UX designers and big data scientists who are able to engage users from their design art.
4 . Long-term customer support
The software product is not like any retail product, which needs maintenance and timely updates, particularly regarding security breaches, and instant updates when the particular platform received an update. So before signing, check whether they are able to support your app for a long term or just limited to android app development or iOS app development.
5 . Double-check terms and conditions
If they are able to provide maintenance, thoroughly inspect for any hidden charges in their monthly and annual maintenance fees. And also make sure any periodic increase of fees in the contract. If you would need to change them for a specific reason, make sure they will completely release all data and assets belong to you when you need it.
6 . Know whether they develop apps that work on multiple platforms
In order to target a large audience, you need to launch the mobile app on all major platforms such as Android, iOS, and Windows. So, don't forget to know whether the app development firm you hired is skilled enough to create engaging mobile apps for multiple platforms. Ask them before you partner with their development company.
7 . ASO & SEO Friendly
To be in the top list of millions of iOS or android apps in the global market, your mobile application needs more than usual to be recognized and downloaded. So, find app development companies that support whole mobile app development process through ASO (Application Optimization) and search engine optimization (SEO) because this will enhance the visibility of new mobile applications.
8 . Submission to App Stores
Ask the best mobile development companies whether they will submit the app to Google play store or Apple store as part of project, once developing the app. Though they are one of the best mobile app companies, some may charges extra amount or app submission.  So, it is a good idea to ask about it at the initial days of project confirmation in order to avoid any issues in the future.
9 . Get Source code
Do not sign a contract with any firm for the mobile application development without getting source code, although they call it as the best app making companies in India. For each mobile app product, you should keep source code with you because it may help in future. If you will not satisfy with them and want to move to another mobile application development agency, source code will help you.
10 . Cheap Doesn't Mean Better.
Every right product or service has its own value. If they are ready to offer mobile app development services at a low cost, don't grab quickly. Instead, check whatever it includes and compare the same with others in your list. Upon that, decide who can deliver the desired service.
Are they ready for NDA? 
Your unique web and mobile app idea may be a result of years of research and effort. If someone publicizes it before you yield from it in the name of providing service, it can be a big disaster for you. So make sure they agree for NDA if you want it.
Know the cost to develop the apps like

Final Words:
I hope you are satisfied with the top 10 tips mentioned above for choosing the right app development company. Now, I think you have a clear idea of ​​how to choose the best mobile app development company.
Looking for top mobile app developers/ company for mobile app development who are adhered to the above rules?
If yes, please reach us at info@fugenx.com or fill-up the form to discuss your app idea.
FuGenX Technologies is a leading mobile application and game development company in India, USA, UK and the Middle East, delivering quality driven digital solutions and mobility services across the world.
We are under Fortune 500 companies and have been crowned with many global technology awards, including the Deloitte Technology Fast 500 Asia Pacific & Fast 50 India, for pioneering high-quality products and ideas in the mobile space.
Vodafone, Disney and Panasonic are some of the big brands who believed us and benefited from our reliable and disruptive mobile app solutions.