How Customized Mobile App Development Advances Your Business Results?
Several facts are there to signify the growth of mobile applications in the recent past years. Customized mobile app development ensures rewarding growth opportunities for companies across various business verticals.
In the ever-transforming digital world, mobile apps will act as bridges between brands and end-users. Organizations can extend their brand awareness in this competitive digital era through mobile app development. Almost 65% of companies have developed interactive mobile apps to get in touch with their audience.
Apart from these major advantages, mobile apps have the potential to convert prospects to conformed leads and generate attractive sales to organizations.
Here are a few other top benefits of custom Mobile Application Development for your business:
Advantages Of Custom Mobile App Development 
Better Engagement
Custom mobile apps development on native or hybrid platforms will let you engage your audience better and improve brand reliability. Development of native Android apps and iOS apps makes your brand available to your end-users 24*7, improves user engagement, and ensures profitable business for you.
Further, integration of in-app virtual Chatbot features and functionalities will respond to users' queries instantly and enrich app experiences.
Improved Productivity
The manufacturing and healthcare sectors are increasingly investing in custom mobile app development to facilitate high-level and automated production.
By integrating next-generation Artificial Intelligence (AI), Machine Learning (ML), and the Internet-of-Things (IoT) technologies, mobile app development companies in developing creative apps that allow businesses to monitor their facilities and improve productivity.
Manufacturing 360 app is one of the best IoT applications that help manufacturers experience a superior digital manufacturing environment, maximize the performance of resources, and implement more flexible production processes.
High Scalability
The custom mobile application improves the scope of your business. Native or hybrid mobile apps facilitate businesses in approaching their targeted audience located across the world.
By investing in a single mobile app, organizations can extend their brand name to multiple nations across the world by giving access to their app. It will increase the user base.
Long-Term Revenue Flows
Custom mobile apps are the best pillar or source for generating non-stop revenue flows. There are millions of Android and iOS apps available on the Google Play Store and Apple App Store for downloads and use.
A few of them were free apps. A few of them were freemium apps (these apps can be downloadable and accessible freely, but these apps charge money for accessing a few advanced features and functionalities).
Further, purely paid apps are also offering rapid investments for businesses. So, being the best mobile app developers, we recommend you to go for freemium apps development and ensure infinite profits in the future.
Emphasize Specific Business Requirements
Custom software development is a long-term investment that helps businesses seize digital opportunities and gain a competitive edge over their competitors. Tailor-made software application development for mobile OS will meet desired objectives of a business while creating a brand mark in the markets.
Customize Features As Per User Needs
One of the best benefits of custom mobile app development is that businesses can view performance analytics and manage operations in a bug-free manner. Moreover, based on the user requirements, organizations can update and add additional features to existing customer applications. It will increase your brand credibility among your audience.
Control Over Data Security
 Custom mobile application development benefits your business in terms of internal data security. While delivering top-notch digital services to the audience, customized mobile apps will ensure high-level security.
A few mobile apps like finance and marketplace apps will mandate Third-party payment gateways like PhonePe, BHIM/UPI payment apps, net banking, and credit or debit card systems.
Mobile apps development companies India will integrate these elements in an encrypted manner for ensuring high-level security of the confidential data of the users.
Promises Mobility and Increases Brand Value
Mobile applications have drastically decreased the time users spend on computers. Driven by greater flexibility and convenience, people are more attracted to smart services delivered through mobile apps.
On the other side, the availability of high-speed internet is also a reason for the rapid evolution of smartphone apps. Besides, since a custom mobile application allows your audience to access services at any time from anywhere, mobile app development enriches your brand value.
Enhances Customer Satisfaction
Customer satisfaction is the ultimate goal of any business to achieve the best business results in this digital sphere. Developing customized mobile apps that fulfill the desired requirements of your end-users is the first stepping stone toward your brand's success.
Moreover, the integration of push notifications and giving updates on services that they are looking for in your app will further encourage you to achieve new heights in customer points-of-view.
Increased Brand Reputation
Finally, brand reputation will be increased through mobile apps development. Instead of using desktops, people's switch to smartphone apps is giving a great opportunity for businesses to increase brand awareness in a short span. In particular, mobile apps are strong pillars for startups to promote their services or products over digital channels.
These are a few noticeable business benefits of developing mobile applications. If you have not digitized your services and still stepping back to develop smartphone apps, get ready.
Let's hire the best mobile app development company in India, and give stiff competition to your rivals through innovative, creative, intelligent, and collaborative applications.    
Here is the list of a few best mobile app development companies In India
Top Mobile App Development Companies in India
#1. FuGenX Technologies
FuGenX Technologies is the best mobile app development company in India. It is an expert in developing quick responsive iPhone, Android, and web apps. The company has delivered innovative mobile apps like Big Basket (the best online grocery app in India) and BYJUs (the most downloaded e-learning app in India).
It won Deloitte Technology Awards in 2012, 2013, and 2016 for its excellence in mobile app development services in India. Such continuous appreciation from technology giants made FuGenX as best mobile application development company in India.
This Bangalore-based company was established in 2008 and also has a strong client base across the USA (Chantilly and Dallas), Hyderabad, and Ahmedabad.
#2. Hyena.ai
Hyena Information Technologies or Hyena.ai is one of the leading mobile app development services providers in India. Though it was established in Chantilly, USA, the company, with its dedicated app development services, has emerged as a leading player in India's mobile app development industry.
Being the best software development agency in India, it continues to adopt the changing app development market dynamics and implement the power of the latest technologies to make apps future-friendly to its clients' business.
It offers enterprise-level software, web and mobile apps development services, User Experience (UX)/ User Interface (UI) design services, AI app development services, and app deployment, maintenance, and support services.
Driven by its committed and transparent application development services, Hyena.ai has also gained popularity as a top leading e-commerce apps developer in the USA and India.
The company's expert app developers by using the right set of technologies, tools, and UI frameworks, will promise you robust apps at affordable costs. Small to medium-sized entrepreneurs and multinational organizations are on its clientele list.
#3. Sourcebits 
Sourcebits is one of the top mobile application development Companies in Bangalore, India. It is also a famous software development company in San Francisco, USA. Since its establishment as a dedicated app developer in 2006, the company has delivered over 550 mobile apps yet.
It has a team of the best native mobile app developers, hybrid app developers, creative UI/UX designers, and expert code and bug testers.
The company offers the design and development of intelligent iOS and Android apps. The company is also open to provide app development strategy, consultancy, and enterprise mobility solutions on-demand.
This leading mobile application development company is operating as a subsidiary of Globo Group.
#4. OpenXcell: 
OpenXcell is a popular app development firm in India (Ahmedabad) and the USA (California, New York). It has occupied a space in the list of the best app development companies in India with its truly transparent application development services.
OpenXcell is a leading mobile apps developer in India and is committed to delivering bespoke software applications that meet the objectives of its clients' business. Its next-generation and futuristic mobile applications assist companies to stay on top of the digital competition.
This leading mobile and web application development company can tackle take every project as a challenge and develop apps for iPad, iPhone, Android, and Web OS.
#5. AppInventiv
AppInventiv, a Bangalore-based mobile app development company, is established in 2015. With a vision to deliver top-notch app development services to its clients, the company is always open to embracing digital or mobile technologies and enabling intelligence in every application.
Its customized app development services and AI solutions for iOS, Android, and web platforms will set a benchmark across the app stores and create goosebumps to your competitors in the mobile app development industry.
Hybrid app development, native mobile app development, e-commerce development, AI Chatbot development, IoT app development, and Blockchain development are its core services.
How Much Does IT Cost For Custom Mobile Apps In 2022?
Be it native Android app development, native iOS app development, Flutter app development, Xamarin App Development, or React Native development, the final cost of mobile app development will depend on the time taken to develop the application and the hourly rate of app developers in Bangalore, India.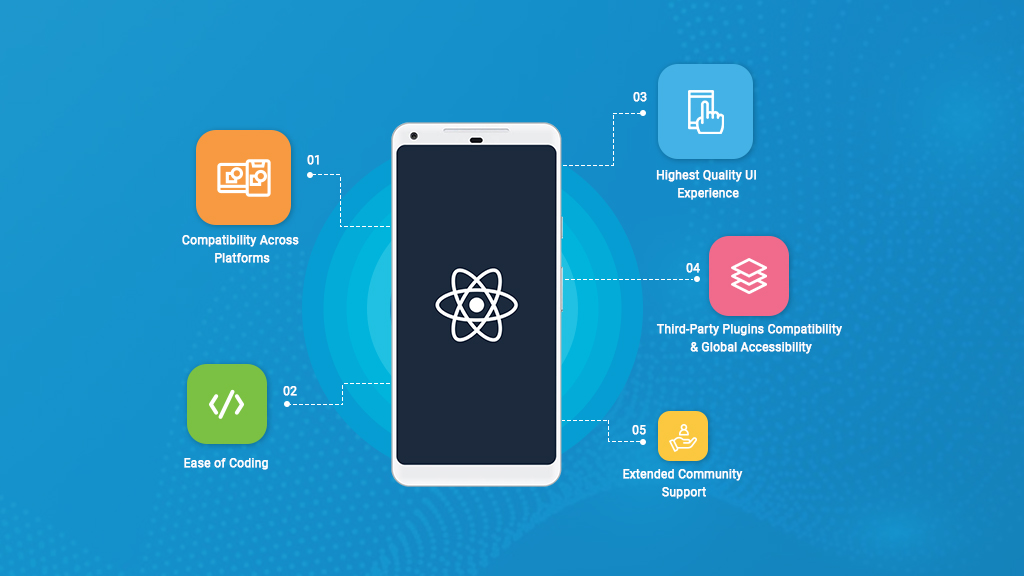 We mean to say that the total development time multiplied by the hourly rate of developers will decide the overall cost of mobile apps.
The app development companies will break the price based on various phases involved in the development process. Every stage of software development, such as analysis and planning, UX/UI design, app features development, testing phase, and ongoing or future maintenance and support, will influence the final cost of application development.
Application platform, application type, multi-platform compatibility, integration of third-party services, elements development, and maintenance and support like factors will also impact the final cost to develop an app.
Being an expert app development firm, FuGenX estimates that the minimum app development cost will be ranged from $15,000 to $25,000 for apps with single or a few interfaces. On the other side, the cost to develop a complex application will range from $45,000-$85,000. There is no wonder if your project goes beyond $200,000+.
Because, app features, integrations, APIs, and in-app advanced features such as AI chatbot, maps, and microphone facilities will decide the final app development cost.
Get The Best App Development Price From FuGenX!
Final Words               
Mobile application development definitely would be a revenue source for any size of business. Be it multinational organizations, enterprises, or startups, mobile apps increase your brand name, value, visibility, credibility, and image worldwide.
If you are planning to invest in mobile apps, hire FuGenX Technologies, one of the best native mobile apps development companies in India. We have a team of creative, dedicated, and highly-professional native app developers.
With immense tech knowledge of Artificial Intelligence, ML, IoT, and Blockchain-like next-generation leading technologies, we develop creative and bespoke mobile apps within promised deadlines.