Top Web Development Trends That Assist Startups Stay Dynamic
Every year new web development trends emerge to create innovative and interactive websites. Developers implement the latest web development strategies to create dynamic websites.
Recent web design statistics say that 48% of users judge business credibility with website design. The visitors create their first impression based on web layout and content. We need to implement all necessary website elements to engage the users in a better way.
The trends in web development are changing faster before we implement them. So, we should always be a step ahead to know upcoming trends and develop a website that gives a notable user experience. We have analyzed the latest technologies and articulated web development trends for startups.
Top Web Development Trends 2023 for Startups
The developers must stay updated with the evolving web development trends for an effective web design. Here are the top web development trends in 2023.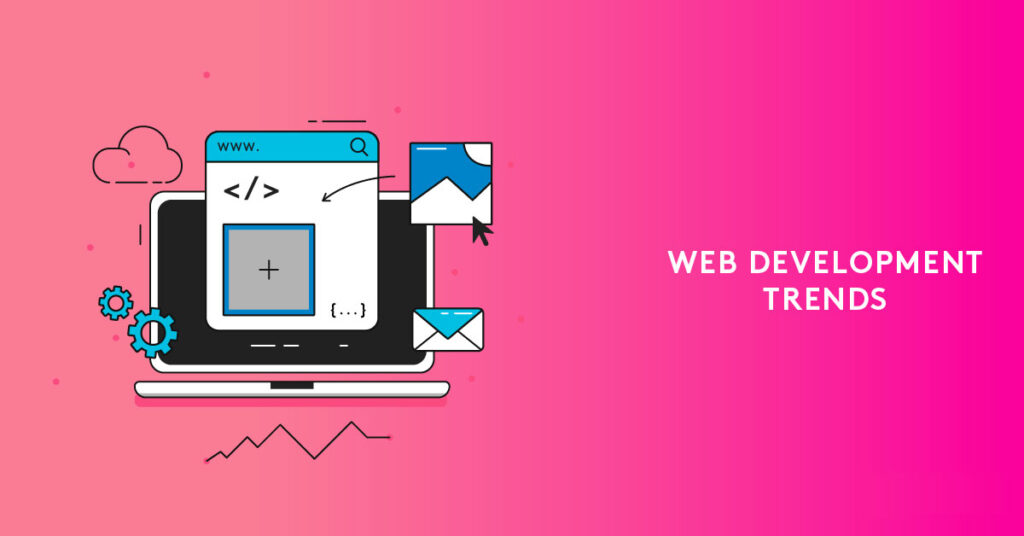 The dark mode web development trend is globally accepted by users and is popularizing in recent past years. This dark-themed site is easy on the eyes with stylish UX, web design, and features. The dark mode trend creates a higher contrast ratio for the display and improves visibility.
The dark mode website needs little screen brightness even in low light conditions and lessens the battery consumption. Dark backgrounds are perfect for websites that offer users a lot of content to read or watch.
You can find dark theme settings in all top websites and an in-built dark mode option in all the latest smartphones. So, we have to say this aesthetic web development trend is going to stay for the long term, unlike others.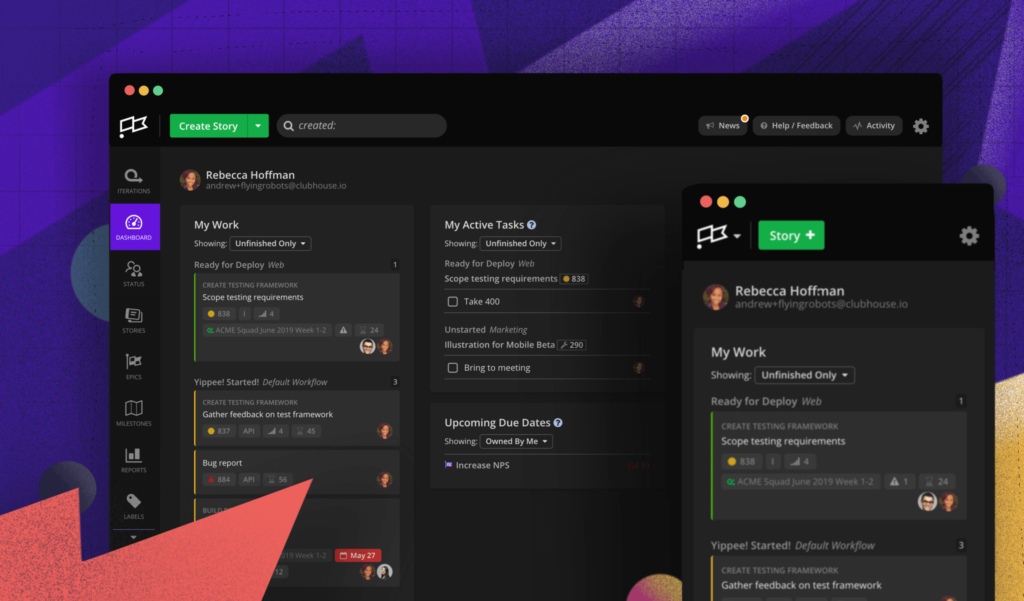 The 3D visuals in web design always attract users and have become normal with the increase in usage of 2K and 4K resolution displays. With the upgraded technology, you can add 3D elements to your website in a cost-effective manner.
3D designs offer realistic and attractive looks to engage more users than two-dimensional elements. Developers can depend on these 3D elements to upgrade the screen look with ultramodern touch and improve the overall impression.
In 2021, we expect to see an increase in the usage of these interactive 3D elements in websites. This web development trend is an advantage for website user visuals and experience.
Smartphones have changed the way of using technology in our daily lives. We need to think about a mobile-friendly approach for any website development. So, developers should develop a website that is adaptable to all devices. It improves both user experience and keeps the website on top in the search engines. All these factors make the mobile-first approach a primary web development trend.
Web developers can use Progressive Web Applications (PWA) and Accelerated Mobile Pages (AMP) to add the adaptability feature. This strategy decreases page load time and improves a better user experience.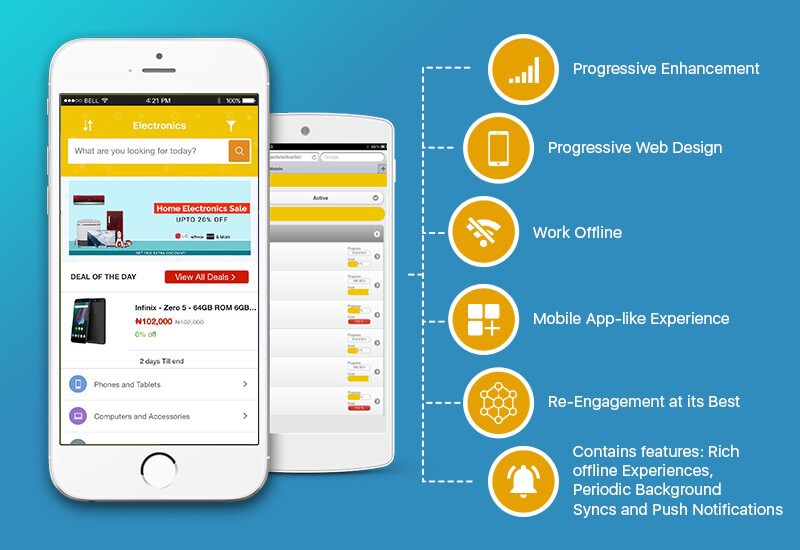 Voice Search & Navigation
Voice search is the primary web development trend that can increase the accessibility of websites. It is the reason why Google and Apple have introduced voice search assistance. This approach is very beneficial for children, adults, and users with hearing and eyesight disabilities.
The most used web browsers Google Chrome and Firefox also support this technology. Websites can reach many users with this voice search approach. Most E-commerce websites are planning to add this trend to provide easy purchase options. If you are planning to develop a website, then consider adding this web development trend.
In recent years 47% of Google search queries are done by voice search. This web development trend is beneficial for end-user and websites. Web developers can easily add voice search API to the website. Even the content marketers are adding voice search-based keywords to optimize and stand out in search engines.
The page load time directly impacts the conversion rate of the website. As end-users, we never continue to stay on a website, which is slow, and will try to find another one. This will increase the user bounce rate and affect the performance of a website in search engines.
A survey states that 47% of users prefer a website that responds within or less than 2 seconds. Thus, web page speed is the mandatory web development trend. You can make use of the latest technologies to implement this basic functionality in your websites.
The performance of the website is the core element to improve the user experience. It is a known fact that heavy JavaScript code lines will slow down the website.
WebAssembly is the best solution for this drawback in the web development process. With this, the code converts into bytecode of any coding language that can run in a browser.
It also ensures fast execution of code, hardware-independent, and high-level security. Developers can script the same code for multiple platforms in a faster way.
Motion Design has a significant place in web development trends 2021 for startups. The websites should have smooth animations to make them more interactive. In the future, both GIF animation and Motion UI will work together to make more progress in this trend.
Developers should include interactive elements and a simple website layout to drag user's interest. They can add animations like a pull-down menu, page headers, scrolling, pop-ups, hovers, and others. These will set the page content in the hierarchy with a unique style and help users to find it easily.
You can implement AMP in the web pages with Motion Design to increase the speed of page loading. So, start thinking about these website animations to bring more users.
Customer service is essential in websites for banking, healthcare, education, and more. The AI chatbots will use the technologies like machine learning and answer queries with human thinking. These are the best possible way to stay connected with the users virtually, which is a factor of an effective website.
Any web developer desires to create a website that provides the maximum user interface. So, think about the latest techniques and web development trends before designing a website.
Conclusion
Web development influences the way you interact with your users and stabilize your position in this competitive world. Adopting these technologies is not easy as they evolve constantly. But among all these, the user experience and satisfaction have a high priority and will always remain in trend.
FuGenx, the top web development company in Bangalore, India, has all resources to design an effective website for startups and brands with the latest web development trends.
Know the cost to develop the apps like
Get a free quote for your web development project!