As smartphone usage has increased tremendously, businesses of all verticals are paying utmost importance to mobile app development in order to achieve customer engagement and increase sales.
Everything right, but most of the businesses struggle to develop a quality app at affordable cost, especially in the US and UK. So, they look towards best mobile application development companies in India who can develop high quality apps. This has created an increased demand for Indian mobile apps development companies across the world. On the other hand, evaluating potential mobile app development companies is a tough challenge. So below are provided some essential things to consider before hiring mobile apps developers.
Check their portfolio
Ask for client references
Check their expertise in the required platform
Now, here is the list of top 10 mobile apps development companies in Bangalore India that have created value for both startups and global enterprises. This list is created on a deep research and genuine reviews from the clients.
List of Best Mobile App Development Companies in India
FuGenX Technologies: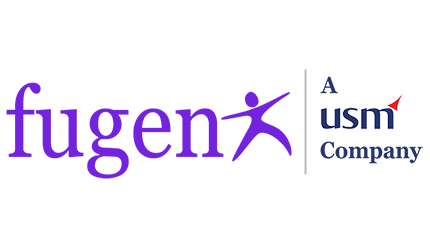 "Success of any business depends on its customers' success". FuGenX Technologies is a perfect example of this. FuGenX helped Big Basket develop a world-class grocery app and that was one of the key contributors to Big Basket's success in becoming the largest online grocery store in Bangalore India. Byju's, India's most popular e-learning education company, is another highly successful customer of FuGenX. FuGenX's global client base includes Vodafone, Praxair and Panasonic. Today FuGenX is among the most trusted mobile application developers in India.
FuGenX won Deloitte Technology Awards in 2012, 2013, and 2016 for its excellent services on mobile app development. FuGenX is headquartered in Bangalore and has offices in Hyderabad, Ahmedabad, Chantilly, and Dallas. The company develops mobile apps for iPhone, iPad, Android, BlackBerry and Windows. FuGenX is considered as one of the most preferred Indian companies for mobile app development project outsourcing.

Sourcebits:

Sourcebits is a Bangalore based mobile application Development Company in India and USA. It is a child company of Globo Group, has delivered more than 500 mobile app development projects. Founded in 2006, Sourcebit employs more than 200 employees, including dedicated designers, developers, and project managers. It develops mobile apps on all major mobile platforms, including iOS, and Android. Its US office is in San Francisco and India office is in Bangalore.
360 Degree Technosoft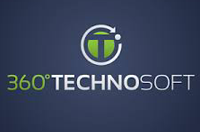 360 Degree Technosoft is one of the emerging mobile application developers in India. It also has office in USA. The company's services include iPhone app development, iPad app development, Android app development and Windows app development. The company also provides mobile web app development services on all these platforms.
OpenXcell: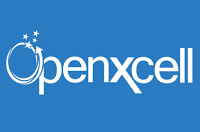 OpenXcell is one of the reliable mobile app development companies to hire in India. OpenXcell is a well-versed team of mobile app designers, artists, software developers and technical experts. The company's major services include mobile app development, game development and software development. OpenXcell's India office is in Ahmedabad, whereas its USA offices are in California and New York.
QBurst: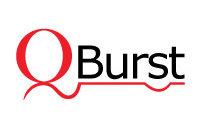 QBurst is India based one of the major mobile application development service providers. The company's client base includes Burberry, Acis and Airtel. QBurst has branches in Trivandrum, Bialystok, Sydney, and Dubai.
Contus: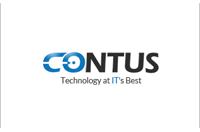 Contus is a premiere mobile app development firm in India. The company has extended its operation from Chennai to California. Apart from mobile app development services, the company also provides web application development and cloud solutions.
Xperts Infosoft: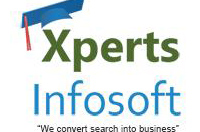 Xperts Infosoft is a New Delhi based mobile app Development Company. Its iPhone app development cost in India is affordable. Beside mobile app development, the company also provides digital marketing services.
InnovationM: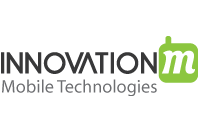 InnovationM is a Noida based mobile application developers in India. It provides mobile apps development services for iOS, Android and Windows platforms. Its Android app development price in India is one of the best.
eSec Forte: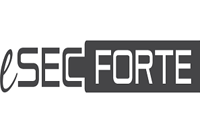 eSec Forte is an emerging mobile app development company in India and has offices in Bangalore and New Delhi. Its mobile app development cost is one of the best in Bangalore and India.
Cygnet Infotech: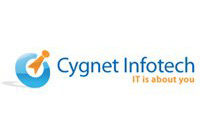 Cygnet Infotech is a reliable company for iPad and iPhone app development in India. The company has extended its operation to Cape Town, Sydney, Manukau, and Paramus from Ahmadabad in India.
Conclusion:
Hope you got the right list to decide your preferred mobile app developers in India. If you've any comments on top mobile app development companies in bangalore, please share it in the comment section, so the list could be made more intuitive.
If you are expecting to work with reliable and top mobile app developers in India, you can reach FuGenX at info@fugenx.com or fill up the form. FuGenX assures you to offer top-notch services at the most attractive rate.