How COVID-19 Pandemic Opened Opportunities For Online Delivery Businesses?
The global economy has dropped due to the impact of COVID-19 on every sector. But, surprisingly, the COVID-19 crisis laid the strong foundation for online delivery services. The situation has illuminated revenue paths for e-commerce or instant delivery service providers across the world.
The United States, United Kingdom, India, Republic of Korea, Australia, China, and Canada-like countries reported notable e-commerce or online sales during the pandemic situation. With such an increase in revenues from e-commerce or online delivery businesses, the global e-commerce sector has observed a dramatic rise in 2020. The E-commerce sector is acquired 18% of the share in the total retail industry in 2020 and was around just 13% in 2019.
Owing to favorable market conditions and a high smartphone user base, many local and foreign companies in India and other global markets are coming up with online delivery service apps and holding maximum share in the online delivery sector.
Through this article, we would like to walk you through how online delivery service businesses explored new opportunities from the painful COVID-19 pandemic. We will also give a brief guide on how the COVID-19 crisis has brought changes in other sectors like healthcare, banking & insurance, and education, etc.
Online Delivery Apps For Android & iPhone/iOS Are In Momentum.
100% Yes. The demand for online delivery applications was at a peak level in the recent past two years. In particular, app downloads of online food delivery and grocery applications are growing at a rapid pace since the COVID-19 pandemic.
Here are a few best categories that come under the online delivery business.
Online Grocery Order and Delivery Services
Driven by zero-contact and instant delivery functionalities, online grocery services have witnessed incredible growth in this situation. People are using grocery apps and ordering for their essentials online, all at the comfort of their homes. BigBasket, Grofers, and Nature's Basket are a few best online grocery apps in India.
Why are grocery apps for Android and iPhone on-demand during COVID season?
There are manifold reasons behind the increasing demand for trending grocery mobile apps for android and iOS. Here, we have listed a few reasons behind the high demand for online grocery delivery apps in India and worldwide.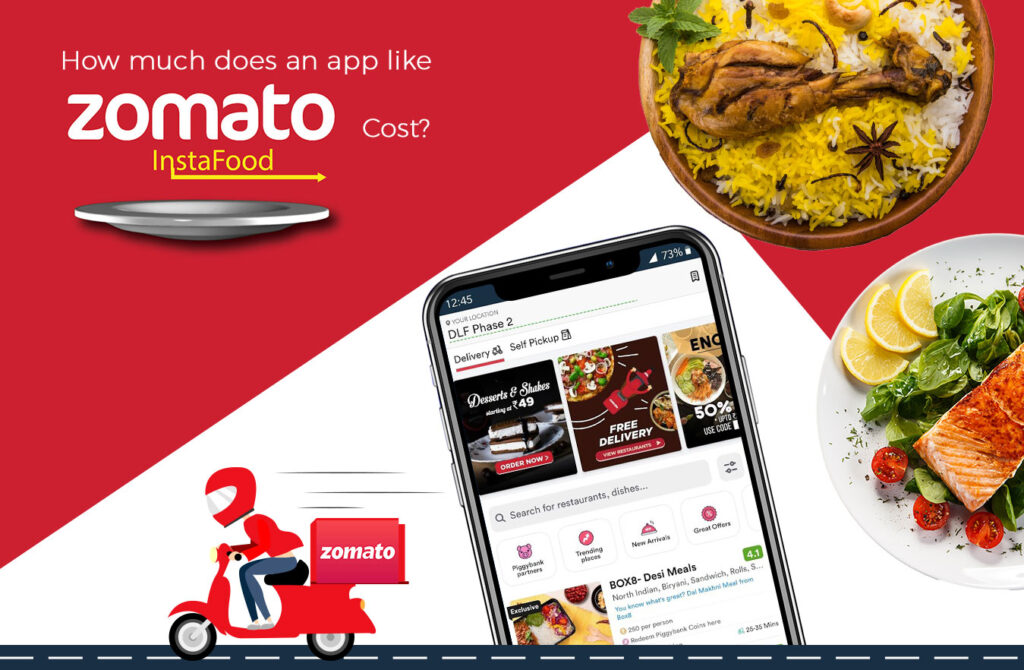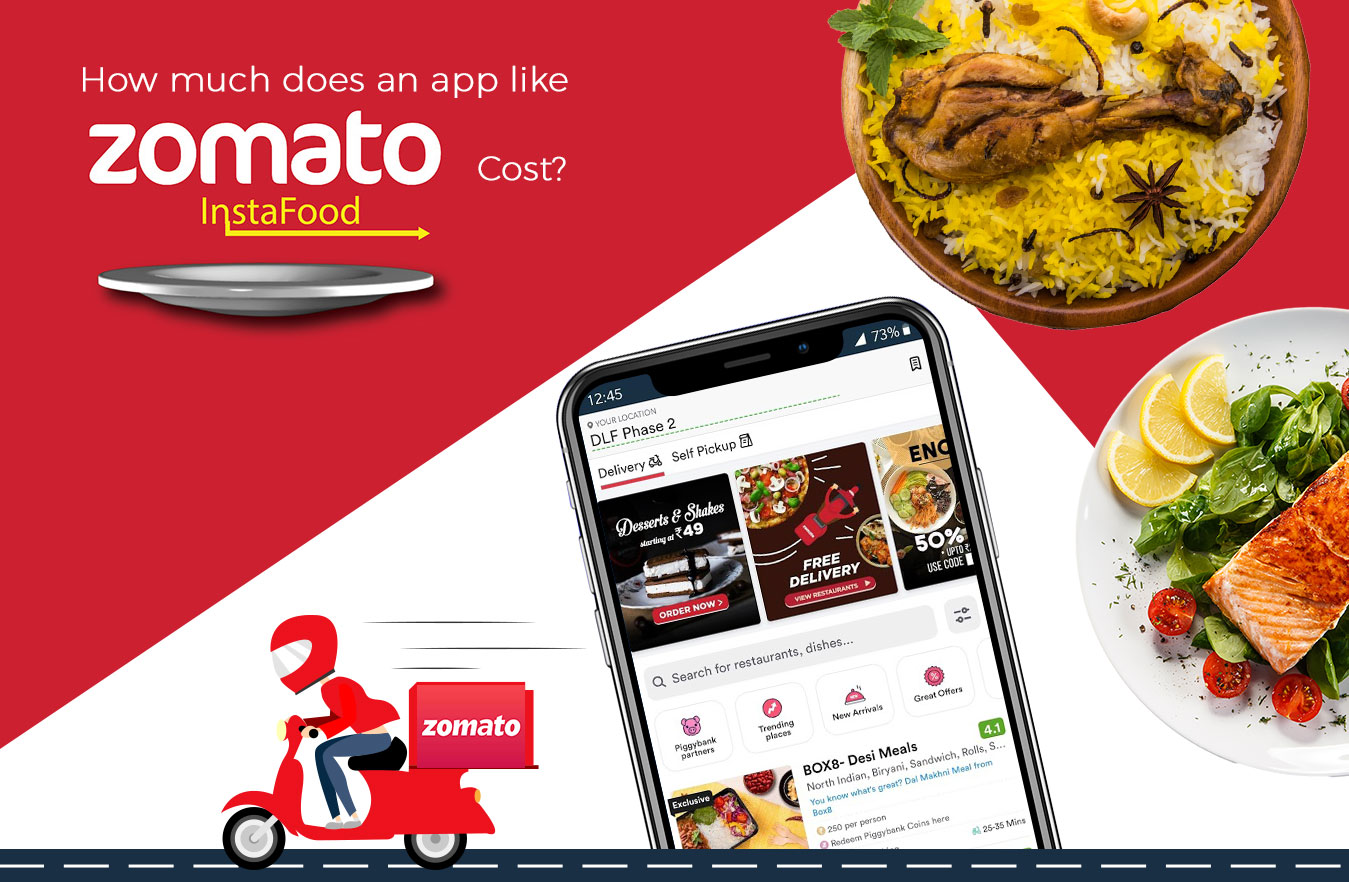 Search across categories
Quality products from trusted brands
Comfortable check out and place order
Hassle-free online payments and no need to stand in a queue
Quick and hygiene delivery of goods
Reasonable delivery charges
Exclusive discounts on products is an added benefit of using grocery apps in India
Get a Free Quote for Online Grocery Delivery App Development for Android or iOS.
Online Food Delivery Services
Online food order and delivery apps are in the race with the second leading position. The impact of COVID-19 on restaurants, hotels, and other foodservice companies is unmeasurable. The growth of food delivery apps amid COVID-19 is promising. People are shifted to food delivery apps to order food and get it on door delivery in minutes. They are enjoying delicious food with their family at the convenience of the home safely.
On-time food delivery, live location tracking of rider, rider temperature information, estimated arrival time, different types of food availability, customized filters facility, and coupons and money-saving discounts are a few of the user-friendly features of the best online food delivery apps like Zomato, UberEats, and Swiggy in India. Integration of digital payment modules using Artificial Intelligence and Machine Learning capabilities, making Android/iOS food delivery apps more successful and reliable.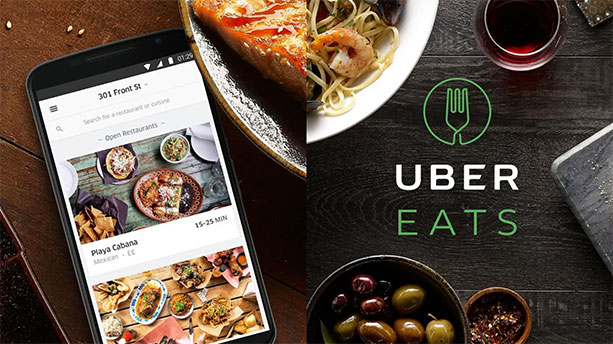 Want to boost sales through Food Delivery App Development Solution? Talk to our experts!
Online Retail or e-commerce Business
The lockdowns and fear in public have threatened the rate of in-store visits and direct purchases. Ever like before, since the outbreak of COVID-19, people increasingly downloaded and witched to online grocery apps, online food delivery apps, and other e-commerce apps in large numbers.
This trend has witnessed strong growth in e-commerce or online delivery sales in the world during 2019 and 2020. According to Statista, revenue from e-commerce in the USA itself reported to $360.1 billion and $431.6 billion in 2019 and 2020. This number is expected to increase to $563.4 billion by 2025. Likewise, the market value of the e-commerce industry in India-like emerging countries also increased by 28% in 2020 over 2018.
Amazon is one of the popular and leading online retail platforms with over 500 million downloads worldwide. Millions of products across diversified categories, amazing deals and discounts, reasonable prices, real-time order tracking, and zero-contact delivery are a few of the best features and functionalities of the top retail brand, Amazon.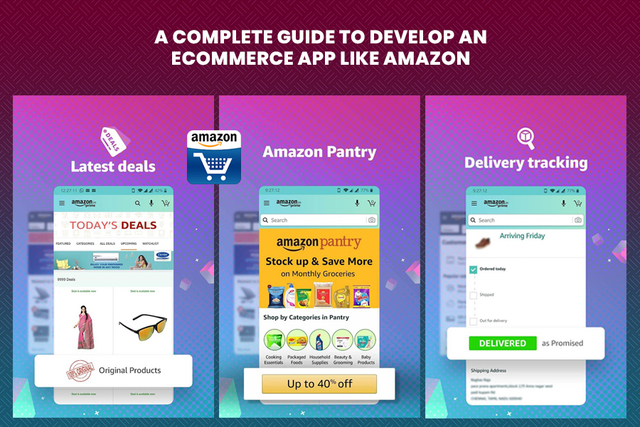 Would you like to know the development cost of an Amazon-like trending marketplace app?
What Steps Need To Be Consider To Boost Online Delivery Business?
Be Ready To Face Intense Competition In The Online Delivery Sector.
The competition in the online delivery business is ferocious. Might change in customer preferences or the result of COVID-19, people are avoiding visiting crowd spaces. 85% out of 100% of people are using mobile apps to meet their needs.
It has increased the traffic to online delivery apps, and the competition among online delivery app owners has reached to peak level during the season. So, if you are planning to develop online food delivery apps, you must be ready to face all challenging situations and remain on top in the digital race.
Identify Which Category Has High Demand In The Market
It is the second most thing to remember if you are moving ahead for food apps development. Identifying which products or categories of products have high demand in the market is a significant and beneficial step. In this COVID season, demand for disinfectants and other healthcare-related products might be high. So, investments in online medicine delivery apps or online home essentials delivery apps are appreciable.
Would you like to know the cost of the best medicine delivery apps for Android and iOS?
How To Generate Additional Revenues From Online Delivery Service Apps?
Here are four significant revenue models that online service delivery companies create cash inflows from mobile apps.
Take commissions from vendors listed on the online delivery platform on every order placed.
Generate revenues through sponsoring or recommending specific brand products. The products sponsored by the app owner will get featured on the home page and be visible on top to users. It will benefit the vendors and also help mobile app owners create some additional revenues.
In-app ads model is also an effective way to earn revenues from your online delivery application.
Know the cost to develop the apps like

The Bottom Line
The spread of coronavirus is still ringing a danger bell in several countries. Businesses are increasingly adopting digital ways to deliver services and reach their audience safely during the COVID-19 spread. Online delivery apps that are developed with digital checkouts, cashless payment modes, a contactless delivery option-like features ensure safe door delivery and break the chain of coronavirus spread.
FuGenX- A Top Mobile App Development Company
FuGenX is a leading online delivery mobile apps development company based in Bangalore, India. With over 20 years of experience in the field, we develop the most engaging and user-friendly mobile apps. We offer native Android apps development, native iPhone/iOS apps development, and high-performing cross-platform apps development services to companies across various industries.
Our cutting-edge mobile app development services and solutions spanned across e-learning mobile application development, healthcare mobile app development, Fintech mobile app development, e-commerce or marketplace mobile application development, food mobile apps development, entertainment mobile apps development, restaurant table booking mobile app development, and travel booking mobile app development solutions, etc.
Are you looking to hire the best mobile app developers from India or USA? FuGenX is the right mobile app development partner for you.
Let us know your app idea. We convert it into a user-specific mobile app. Let's Talk!