How Much Does it Cost to Develop a Marketplace App Like Amazon?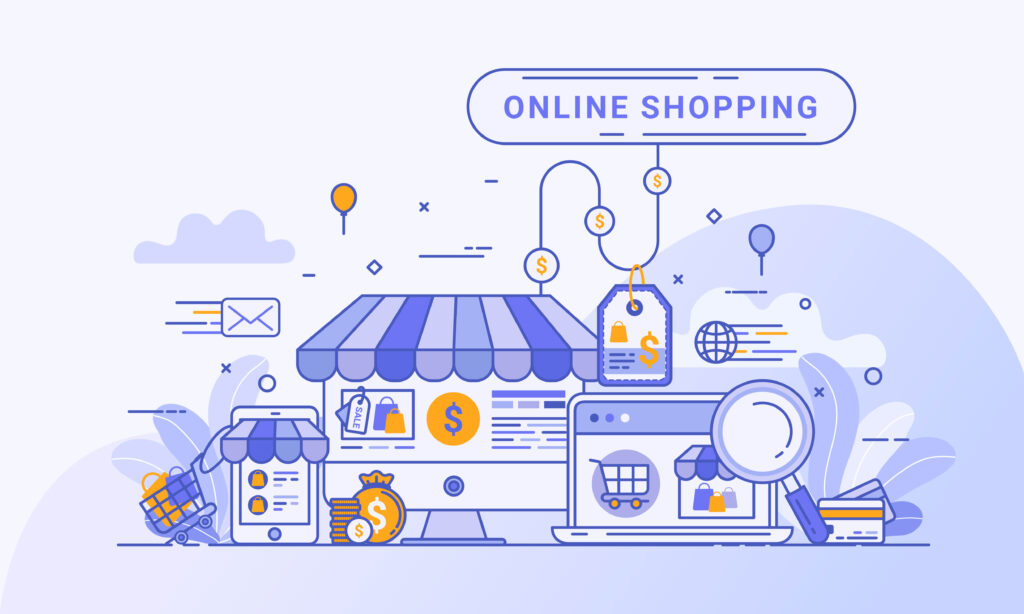 If my guess is correct, approximately 75%-90% of us are crazy about online shopping. To purchase electronic gadgets, fashion accessories & outfits, beauty & healthcare products, grocery & household supplies, and many more, we instantly log in to apps and get them at our doorstep.
Though there are many online shopping apps, Amazon, eBay, Flipkart are buzzwords in the market. Many companies believe that marketplace apps like Amazon will add significant turnover and increase the Returns On Investment (ROI).
Moreover, the download rates of the Amazon-like apps and thereby the number of customers will also increase within a short span of their market launch.
If you are an existing e-commerce player and don't have an app like Amazon / Flipkart, rush forward to create it for extending your brand value in the online shopping market.
FuGenX, the best Android and iOS mobile app Development Company, is here to provide end-to-end mobile app development services. We have a proven track record of successful e-commerce apps. We developed an online grocery app for Big Basket and assisted them in creating increased returns every year.
You might be more excited to know how much it costs to build such revenue-driven marketplace apps. But, before going to know about the development cost of an Amazon-like marketplace app, we will dig deep into-
What is a marketplace app?
Types of e-Commerce Applications
Features of e-Commerce apps like Amazon
What are the benefits of marketplace apps like Amazon to businesses?
What are the best technologies used to develop apps like Amazon?
Finally, how much does it cost to make an application like Amazon?
What is a marketplace or e-Commerce app?
The name itself says that a marketplace app is the best place for marketers to sell their products online through registered e-Commerce platforms. Marketplace applications like Amazon allow multiple vendors to target millions of customers online and increase their sales performance.
It might be surprising to you that the monthly visits of online shopping apps like Amazon are nearly 200 million worldwide. If this is the case, imagine how much traffic your e-platform can get through Amazon-like clone apps per year.
If you planned to invest in e-Commerce applications like Amazon or Flipkart to grab the market opportunity, FuGenX is your best mobile and web application development, partner.
Get a Free quote for your dream project!  
Types Of Marketplace or e-Commerce Mobile Apps

 
There are a plethora of online marketplace applications in the market. For instance-
Customer-oriented e-Commerce apps
Seller-oriented marketplace apps
Vertical e-commerce applications (Apps that offer products related to only one industry like the healthcare sector, manufacturing sector, etc.)
Horizontal marketplace apps (vendors offer various products to a range of customers across diverse industries)
B2B e-Commerce applications
B2C online marketplace apps and so on
These are only a few significant types of online shopping applications. However, apart from app type, features and performance are two core pillars for extending the app name in the market.
An online marketing application like Amazon got brand value with its app features, offerings, speed, and performance. Let's have a small brief on the significant features of marketplace applications like Amazon.
Want to build an Amazon Clone App? FuGenX builds it with less development time.

Features of Amazon-like app for Android/iOS
How To Create An App Like Amazon With Important Features
Be it for Android or iOS, an app similar to Amazon should have the following features for quick recognition in the market.
The features are segmented into three categories they are-
User-centric Features
Easy registration or login process
Profile View
Products by category for easy navigation
Order tracking and history
My Cart and Add to cart
Wish List
Recently Viewed feature
Billing and Shipping address form
Order processing or Checkout feature
Easy and multiple payment methods
Product sharing
Delivery status
Easy return process
Push notifications
Questions and Answers
Review and Ratings for quick feedback
Vendor-centric Features 
Easy sign-up process
Offers and discounts
Feedback analysis
Inventory management
Ratings and reviews
Auto-emails on the order confirmation
Return process management
Secure payment gateways and so on 

Admin-centric Features 
Admin User management
Product Category Management
Vendor Management
Banner management
Discounts Management
Logistics Management
Payment Management
Refund Management
Feedback & Support
Let's drive deep into a few of the significant features and functionalities of Amazon-like marketplace apps for Android and iOS. The below figure depicts the most lovable features of customers in an e-commerce app like Amazon. 
Easy Registration Process 
To hit the Apple app store or Google Play Store, on-demand marketplace or e-Commerce mobile apps should offer easy registration and login processes.
Hassle-free registration process increases app installation rates. Your app registration form should ask only for mandatory user information. Otherwise, the user might feel frustrate and uninstall the app in the middle of the process itself.
User Interface or UX design
 An e-Commerce mobile application like Amazon or eBay should have an appealing and easy-to-use user interface.  Simple UI makes your users feel pleasant and offers quick navigation into inner pages.
Hence, an Amazon-clone app for Android or iOS with an attractive UI/UX design ensures increased customers count.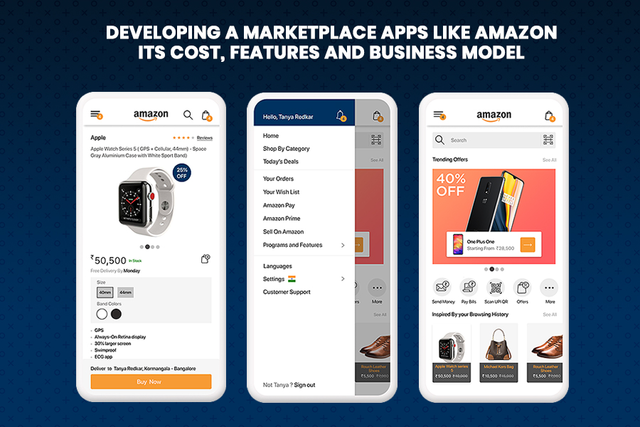 Social media is the best platform to share and promote your brand, products, or app quickly. This feature allows potential customers to enter your marketplace app in a matter of minutes.
On the other hand, Amazon-like apps with the integration of social media features allow customers to share products and discounts with their family members and friends.
It is one of the essential features for apps like Amazon. A product review helps users to have a better idea about the product they selected. It also helps to drive more conversion rates for the vendors.
Integration of the "Your Orders" feature in the online shopping apps adds value to the application. This feature helps customers view their purchase history at any time from anywhere. It enhances the user experience.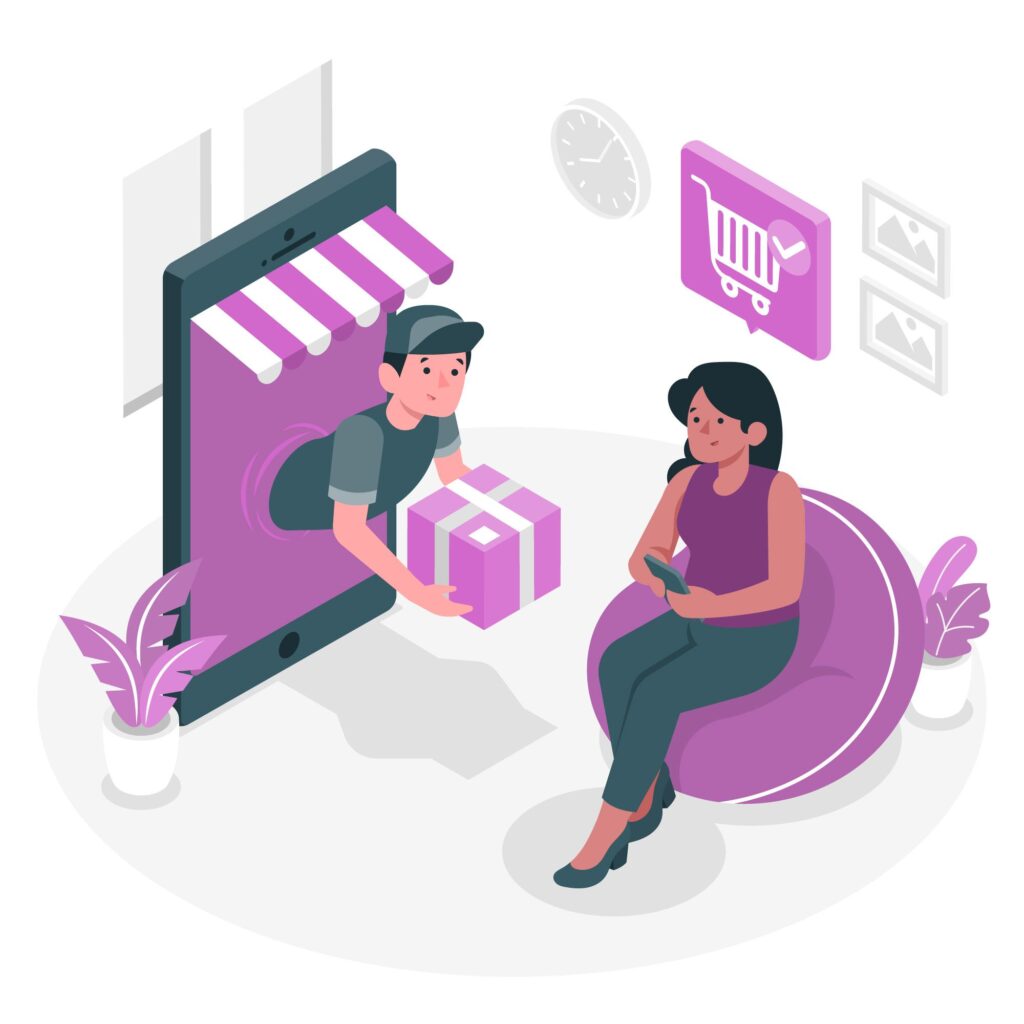 It is one of the best features that should be added to your Amazon clone app. The push notification feature allows businesses to send notifications, offers, and discounts to customers based on their purchasing history and wish list. It helps vendors to generate more sales by providing personalized services to their customers.
The trending e-commerce apps like Amazon and Flipkart should facilitate the user to pay for their products in multiple ways. It means that the app should support payment through credit/debit cards, net banking, Cash on delivery, BHIM/UPI payments, or your own Payment wallet.
This feature helps customers search for products based on features, price, brands, and so on. Hence, it makes users search fast and saves valuable time.
It will help sellers to determine user experience and interests.  Businesses can also quote attractive prices for their products by analyzing market prices. This analytics strategy is the best way to become a good vendor across a marketplace app.
These are a few of the must and should have features in an online shopping application like Amazon.
FuGenX seamlessly integrates all these features into your dream Amazon clone app. With a team of the best mobile app developers, we stood as the best mobile app development company in Bangalore, India. We are ready to build your e-commerce application for iOS and Android.
Benefits of Amazon-like marketplace apps for businesses
Online marketplace application helps enterprises reach targeted audience and increase brand value quickly in this digital world. Top E-Commerce apps for iPhone or Android are beneficial for businesses in many ways. Few of them include-
Quick product launch into the market
Easy product promotion and marketing
Secure product listings
Increased sales conversions
Infinite customers
Fast response to customers
Safe and secure payment methods
Cuts operational costs and so on
How much does it cost to develop an e-commerce/marketplace application like Amazon?
It is not easy to estimate the development cost of a mobile application like Amazon. The development cost of any mobile application for Android or iOS depends on its features and functionalities.  The cost of marketplace applications also varies based on resources, location, and time boundaries to complete the projects.
If you want to know the best price for app development, contact us. Let us know your online shopping app requirements. We build it with less development time and a reasonable budget.
Few significant factors affect the cost of your dream e-Commerce application for Android and iOS. They are-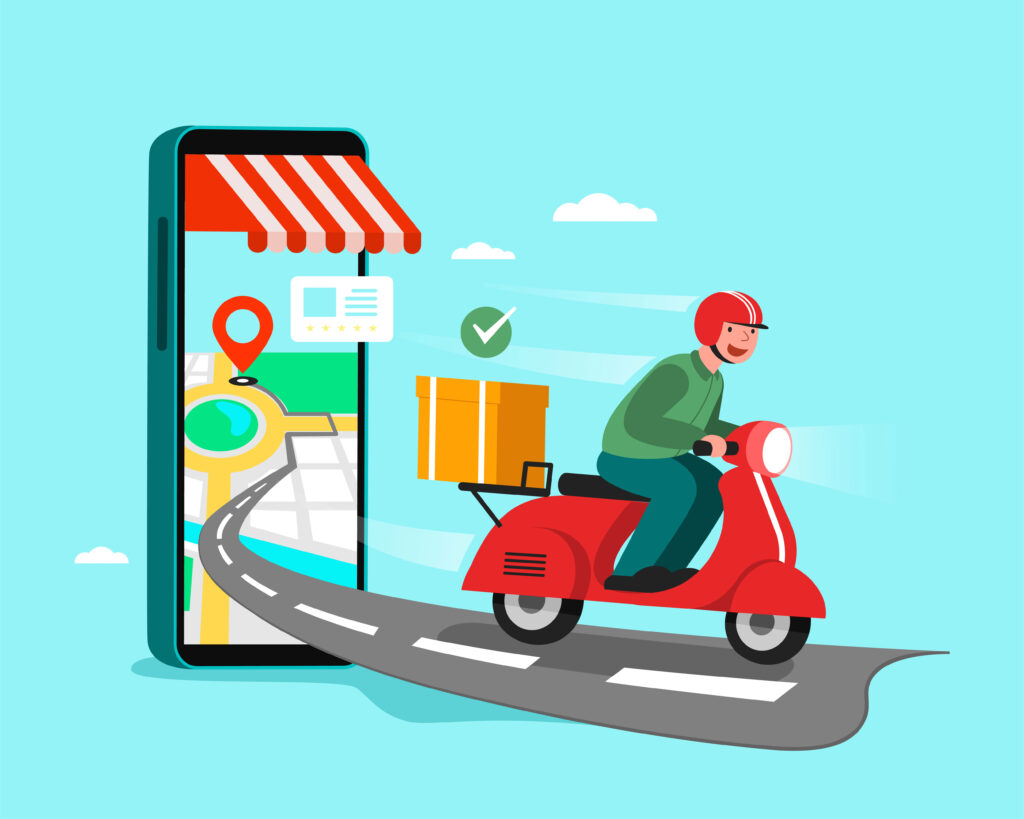 An attractive and user-friendly app design hits the app store. A simple UI design ensures a rich experience for users and costs less than a complex app design.
FuGenX, the best Android mobile app development company, has creative UI/UX designers. We promise to develop your mobile application with an eye-catchy user interface.
Amazon-like app development cost on the iOS platform varies from Android or Windows. With the increasing usage of Android mobiles, the applications build on Android costs higher than iOS.
Get our expert guidance on the development cost to create an Amazon clone app.
The number of features and functionalities together measure the App size. If you want to reduce the app development costs, you have to comprise the features list.
However, e-Commerce apps like Amazon or Flipkart must-have geolocation, data synchronization, delivery calendar, OTP verifications, and instant customer support features. Integration of these features will increase the cost of Android/iOS app development.
These are few significant factors that hamper the development cost. 
Know the cost to develop the apps like
Best e-Commerce or Marketplace Mobile App Development Company
FuGenX is a leading e-Commerce/Marketplace application development company. We create the best online shopping apps on Android and iOS platforms.  Being one of the top e-commerce mobile app development companies in Bangalore, India, we deliver best-in-class and customer-centric mobile apps for our clients.
We have acquired immense industry experience in building profitable e-commerce mobile applications for clients across industries. We launch user-engaging mobile applications by fulfilling applicable e-Commerce standards. Moreover, FuGenX ranked as the best mobile app developer for its successful track record of delivered projects.
We can build a marketplace app featuring advanced technologies and tools and meet all of your specific app needs. We are eager to build a marketplace app for your business. Let's Connect!