Top 10 Android App Development Trends that will Dominate
Android mobile operating system has acquired approximately 84.8% global smartphone market share in 2020. With the increasing launch of various advanced mobile applications, including gaming apps, entertainment apps, chatting apps in the Google Play Store, Android OS is expected to reach over 86% of the smartphone market share by 2024.
The best mobile app development companies across the world will choose Android OS for building intelligible mobile apps. With its open ecosystem, flexible & customizable user interface, and quick deployment, Android is the first choice for the best mobile app developers. Moreover, Android OS offers higher returns with lower costs.
FuGenX, a leading Android App Development Company, uses advanced technologies and tools to create the best Android Apps. Our android app development solutions power up startups, and established organizations hit the Google Play Store quickly.
Herein, we would like to brief a few best Android app development trends that you must look out for to run business proactively in 2021.
The Best Android App Development Trends 
The increasing use of Android smartphones has witnessed rapid demand for Android OS across the global mobile app development industry. Compared to iOS, the affordable price of Android mobiles is another significant reason for the rapid increase in android users worldwide.
It is why businesses from diversified industries are investing heavily in creating B2C Android mobile applications. If you run a business and trying to embark on this digital world, invest in Android app development.
FuGenX, one of the top Android app developers in Bangalore, India, offers best-in-class Android applications for healthcare, Banking and Finance, manufacturing, e-commerce, and many other sectors. We have developed a successful e-learning application of BYJU's and an online grocery application for Big Basket.
Let's move on to the latest Android App Development trends that help businesses transform their traditional business models in this competitive 2023.
1. Artificial Intelligence (AI) and Machine Learning (ML)
Android application development using advanced AI/ML technologies helps enterprises speed up their digitization process.
Moreover, unlike B2C (Business to Customer) Android mobile apps, enterprise-centric mobile solutions featuring AI will improve productivity and overall outcomes by 60%.
AI-powered mobile applications help enterprises automate their workflows and clutch optimized performance. Likewise, ML solutions using predictive analytics help companies forecast the market trends for business growth.
2. Blockchain Technology
To develop secure mobile applications, Blockchain technology will be going to adopt heavily by the leading Android app developers. This technology ensures transparency in performance while eliminating the risk of unauthorized access.
Apart from ensuring excellent performance, Blockchain-enabled mobile applications ensure safe and secure data or currency transactions. This is why the banks or financial institutions choosing Blockchain for creating their finance apps.
In 2023 and beyond, the trend towards the development of Android apps, especially for the banking and financial sector will drive the market.

3. Demand for Android Chatbots
For conversational marketing and to provide 24/7 customer support, the demand for AI-powered Chatbots from businesses is on the rise.
On the other hand, companies are more excited to add intelligent Chatbot features to their existing mobile applications. They believe that the integration of Chatbot will improve their customer experience and also increases conversion rates.
Yes, it's a proven fact. Businesses can achieve improve lead conversion and customer retention rates using AI Chatbots.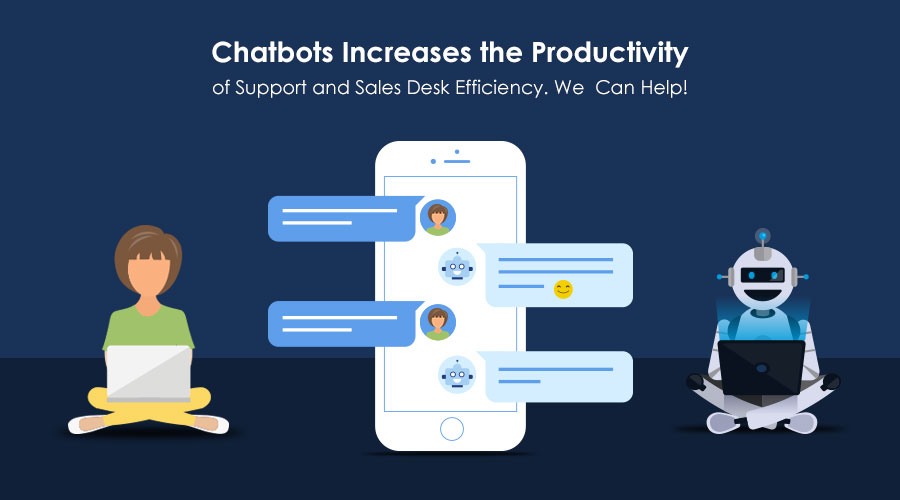 Here is the list of the top ten artificial intelligence (AI) Chatbots for Android that can increase your conversion rates.
RepliKa
Foxsy
Chatbot Evie
Rose Chatbot
Mitsuku AI Chatbot
AMY
Elbot
Wysa
Cleverbot
Jabberwacky
Recommend to Read: Top Benefits of AI Chatbot Applications for businesses
These are a few AI Chatbot applications for Android. FuGenX, the best Android apps development company, has potential AI resources. With hands-on experience in intelligent AI technologies, we build results-driven AI chatbot apps on Android OS.
Get a free quote for your mobile app!
4. Internet of Things (IoT)
The Internet of Things (IoT) is another best technology for Android mobile app development. Smartphones can store enormous data like text messages, email content, and many other data.
Moreover, with the invention of smart sensor devices, smartphones are playing a vital part to control and manage things remotely.
For instance, you can control your smart TV with an app installed on your device. It is where IoT-enabled mobile apps come into the picture. This technology enables Android apps to power connected devices while ensuring protection.

5.Android for Instant Apps Development
Instant apps are generally developed using native programming languages like Java. These apps are also well-known as Native Android App. Instant apps do not require any installation for using them on your device. Hence, these apps save mobile space and help users surf the web instantly without downloading.
Such flexibility is expected to increase the demand for instant apps in 2021 and beyond. In particular, such technology will help to develop e-Commerce and gaming applications. It saves download time and memory while reducing frequent device interruptions.

6. Cloud-based Android Apps 
In this data-driven world and a connected ecosystem of devices, cloud technology plays a vital role in storing, retrieving, and processing enormous data in an encrypted manner.
It's a fact that without the integration of cloud space, the operation of Android mobile apps is a quite complex process.
The best cloud-based mobile applications play a crucial role in collecting and processing vast amounts of data and help users to retrieve it anytime from anywhere. It is estimated that cloud-based mobile apps for Android offer brilliant performance and offer profitable outcomes.

7. Mobile Wallet apps or e-Wallets 
Demand for mobile wallet apps or e-wallet apps like Paytm and PayPal are acquiring the maximum download rates in the Google Play Store.  With its safe and secure bill payment modes, mobile wallet apps for Android installations will increase in 2021.
8.Personalized e-Commerce Apps
How many of you use online shopping apps or grocery apps for purchasing groceries and other products?
If my guess is correct, almost more than 3/4th of people who read this article use e-Commerce apps like Amazon, eBay, or Flipkart.
With more intention to generate more revenues faster, businesses are developing Android-based e-Commerce applications. Android apps for e-Commerce ensure customer personalization and by more conversion rates. This trend will be going to explode even more in the coming years.
9. Enterprise security apps
Enterprise-centric mobile applications need to be more secure and should encrypt every move the business performs through apps. Android OS is one of the best platforms to build enterprise-centric applications with high-level security.
 
10.Augmented Reality (AR) 
Augmented reality apps for Android have a vast scope in the future. AR-based mobile applications such as face tuning apps or makeup apps are in demand right now. Especially, youth are crazier of such augmented reality apps.
Besides, AR technology will be a futuristic technology in the development of gaming applications. Market reports say that AR technology in gaming is expected to reach $300 billion by 2023.
11.On-demand Android apps
On-demand application development is an evolving trend in the market. For enhancing customer experience, Android apps will stand in the first place. On-demand android apps act as a platform for connecting businesses with potential customers.
On-demand Android apps allow users to get instant services from companies within minutes. Ola and Uber-like cab booking apps, Zomato and Swiggy like food delivery apps are the best examples for on-demand mobile apps.
12.Smart Wearable Apps
A trend towards the development of Android wearable apps or smartwatches is emerging day by day. We all know that smartwatches are gaining popularity from users who are health conscious. Like other mobile applications, the development of wearable apps also Android SDK. However, the design of user interface and functionalities will differ from wearable apps to mobile apps.
These are a few of the Android app development trends. If you are an online retailer or manufacturer, banker, or healthcare service provider, get ready to reach your customers through Android apps.
Talk to FuGenX, one of the best mobile app development companies in Bangalore, India, for bringing your dream app into reality.
Benefits of Android OS for app development
Android is not only an operating system. With its availability and affordability, Android OS is popularized and gaining rapid momentum worldwide.
Here, I would like to discuss the most significant benefits of the Android operating system for mobile app development.
Unlike iOS, Android has plenty of app stores. Android enables users to download their desired applications from third-party app stores.
iPhone/iOS applications need to be submitted only in the Apple app store. But, app distribution will go seamlessly with Android. We can deploy Android apps in Google app stores and any other third-party app stores. It's one of the best advantages of Android OS. The best app store for Android is Google Play Store.
Flexible User Interface (UI)
The android operating system is a hub of customizable widgets. Customizable widgets of Android can be used anywhere in UI. Besides, these flexible gadgets can also be used to offer updates on emails or SMS, etc.
Android enables developers to make changes in the core software according to their app development needs. Hence, based on the industry type and app requirements, a developer can modify the Android OS.
The development of futuristic mobile applications on Android OS is most affordable than developing iOS applications. It means that if you are looking for an Android app, you don't need to spend more money.
FuGenX, the best mobile app development company, quotes every mobile application at an affordable price. Though we use the latest mobile app technologies and tools for developing your dream app, we offer the best price for app development.
Click here to get a free quote for your project!
 Mobile application development on the Android platform is simple and ensures a fast development and market launch. So, you can introduce your new mobile app to the targeted audience quicker.
Overall, Android OS in application development offers a bagful of operational and strategic advantages. Irrespective of the size, companies are empowering android app development for improving their revenues and market value.
Android OS comes with a plethora of built-in security features. It protects the core software from unexpected malware attacks. Hence, mobile app development on a reliable Android operating system ensures outstanding benefits to developers and app owners.
Know the cost to develop the apps like

Conclusion
As we discussed, with over 84.8% of android users, the android app development industry to surge forward like a rocket beyond 2023. Android OS helps companies build the app quickly, target a range of audiences and get popularity within a short period.
FuGenX is your best mobile app development partner. We build native Android apps for various industries. We also have immense experience in creating feature-rich iOS apps.
Being the best iOS app development company, we helped companies in increasing their revenues by 85%. Our iPhone application development services and solutions ensure personalized user experience, increase customer count, offer high-level security to user data, and quickly promote your brand.
Visit our iOS app development services page for more information and partner with us for your iOS application development.